Pure Wildlife Safaris
For those of you who could spend hours watching an impala tangle horns with a male intruder from the nearby bachelor herd. And hours watching elephants eating water hyacinths from a green, green pond. And then countless more hours gazing upon millions of wildebeest, rivers of hippos, buffalo, and so on… Take a deep breath, relax, and understand that above all else, you are a wildlife enthusiast and for you, the call of Africa is best represented by trumpeting elephants, roaring lions and barking zebras.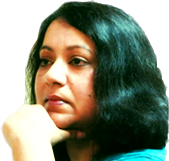 Looking for something
out of the ordinary?
We believe that the best holidays are those that are tailored to your dreams. Sangeeta, our Africa specialist,
has over 6 years experience in creating custom Africa holidays. Click here to get in touch with Sangeeta »