Chalo – Let's Go to Gabon in 2023: A Safari Tour
A Scheduled Trip to Gabon

Highlights
Of Forest Elephants, Mandrills, Gorillas, Mangabeys, Whales & More...
Gabon is still an enigma. A wild place of pristine old-growth rainforests where there are almost no human settlements, and where wild animals live protected within the thick foliage nestled between the many rivers that traverse this west African country. This is a trip for adventurers, who don't expect smooth sailing every day. This is a trip for those who want to see something new, something different. It is a place for the intrepid Africa enthusiast who will be thrilled by the sight of a red river hog in a wallow, or a wary lowland gorilla in a forest clearing. On this trip, timed to coincide with the gathering of humpback whales off the shores of Gabon, and the troops of the fabulously colorful Gabon mandrill, we will enjoy a truly epic African adventure, moving by train, boat, and plane through the heart of Africa.
---
Scheduled group tour from
August 5, 2023 - August 19, 2023
Starting from
EUR 13,500
per person sharing
Duration
15 days / 14 nights
Accommodation
Hotels, Lodges & Tented Camps
Exploring
Ivindo National Park, Libreville, Loango National Park, Lopé National Park
---
About this Safari
Dear Adventurers,
I am happy to report that more and more people are venturing into Gabon – long may this trend continue. However, before you plunk down for your trip, keep in mind that there are 3 core aspects to organizing safaris in Gabon:
1) Working with a reliable ground team – This is very important because the safari will have curveballs, I can promise you that. So, you need a ground team that can fix issues as they happen, and not everyone can or is willing to do that.
2) Optimizing the logistics – based on our learnings from our pioneering safaris to this extraordinary country, we have now tweaked the itinerary to make it smoother, but the essence of true adventure remains unchanged. This is not your typical glamping safari for which sub-Saharan Africa is famous. It requires a certain level of physical fitness and mental fortitude to truly enjoy the experiences that Gabon has to offer. But if you are up to the challenge, then the rewards are tremendous.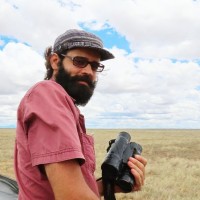 3) Working with a dedicated naturalist-guide – I have to confess, we've had trouble on this front, not only due to language-related issues, but also because there are very few professional and reliable guides in Gabon. The wildlife in this country is mind-boggling, but it takes a keen eye and a keen mind to translate these wonders into words and sightings. Well, I am happy to report that we've finally managed to crack this one, and going forward, our safaris to Gabon will be led by Zarek Cockar, our favorite pan-African guide, who will bring his knowledge, curiosity and enthusiasm to this off-beat adventure.
Zarek has previously led our trips to Chad (to Ennedi, Zakouma and Ouadi-Rimé) and his presence on this trip is the final, finishing touch we needed to elevate this safari to the next level.
6 PERSON GROUP DEPARTURE
The cost of the core 15-day Gabon trip is EUR 13500 per person
We have negotiated the same rates for this safari in 2024 as well, so we encourage you to book early and make your plans well in time. The dates for this trip in 2024 are 03-17 August 2024.
---
---
Day By Day Itinerary
DAY 1, AUG 5, 2023: ARRIVE IN LIBREVILLE, GABON

Today we will assemble in Libreville, where you will be met and transferred to your hotel. We have no specific plans for this first day as people will be arriving at different times from all parts of the world……….

Please contact us for the full itinerary.
DAY 2, AUG 6, 2023: LIBREVILLE, NIGHT TRAIN TO IVINDO NP

After breakfast we will head out for a Libreville city tour. The city was established as a holding station for slaves waiting to be shipped out……..

Please contact us for the full itinerary.
DAY 3, AUGUST 7, 2023: IVINDO NATIONAL PARK

Our train departs at 20:00 hrs. and we will reach Ivindo train station at around 07:00 hrs. From there, we will transfer to Dilo Camp. After breakfast, we will ………

Please contact us for the full itinerary.
DAY 4 & 5, AUGUST 8 - 9, 2023: IVINDO NATIONAL PARK

Discover the primary rainforest of Ivindo and the remarkable Langoué Baï, where you will have the chance to observe forest elephants, buffaloes, gorillas, red river hogs, sitatungas and a ……

Please contact us for the full itinerary.
DAY 6, AUGUST 10, 2023: LOPE NATIONAL PARK, DRIVE TO LOPE

Today, the group will gather in the morning at Rock Camp, and you will hike back to the
trailhead and make your way across the Ivindo river by ferry to get to Booué. The train ……….

Please contact us for the full itinerary.
DAY 7, AUGUST 11, 2023: LOPE NATIONAL PARK

After a restful night at Lopé Hotel, half of you will head off for your mandrill trek, whereas the others can sleep in, explore the ……

Please contact us for the full itinerary.
DAY 8, AUGUST 12, 2023: LOPE NATIONAL PARK

Lope National Park is ground zero for our mandrill search, and our time here will be spent focused mainly on these…….

Please contact us for the full itinerary.
DAY 9, WEDNESDAY, AUGUST 13, 2023: DRIVE FROM LOPE TO LAMBERENE

Today will be a relatively relaxed day, and you will have time to explore the hospital, its museum, and perhaps do a little birding along the …….

Please contact us for the full itinerary.
DAY 10, AUGUST 14, 2023: LAMBERENE TO OMBOUEE BY BOAT

Today, after a nice breakfast, you will hop onto a motorized boat for a thrilling ride down the Ogooué River to Omboué. From Lambaréné, the trip to Omboué offers scenic views of the …….

Please contact us for the full itinerary.
DAY 11, AUGUST 15, 2023: LOANGO NATIONAL PARK (AKAKA CAMP)

Today, you will be transferred by car to Loango NP, and from there, hop on boats……

Please contact us for the full itinerary.
DAY 12, AUGUST 16, 2023: LOANGO NATIONAL PARK (AKAKA CAMP)

A combination of gorilla treks (for remaining people) and exploring the Akaka river system for the rest of the group……

Please contact us for the full itinerary.
DAYS 13 & 14, AUGUST 17-18, 2023: LOANGO NATIONAL PARK (NDOLA CAMP)

These days have been set aside to explore the Iguela Lagoon +beaches, hoping for flocks of
river martens, African grey parrots, dwarf crocs & …….

Please contact us for the full itinerary.
DAY 15, AUGUST 19, 2023: LOANGO NATIONAL PARK TO PORT GENTIL TO LIBREVILLE

Departure after breakfast to Port Gentil (4 hour road trip), Gabon's economic capital. As soon as we get here, we'll hop onto a whale watching boat and head out to ……

Please contact us for the full itinerary.
---
Tour Accommodation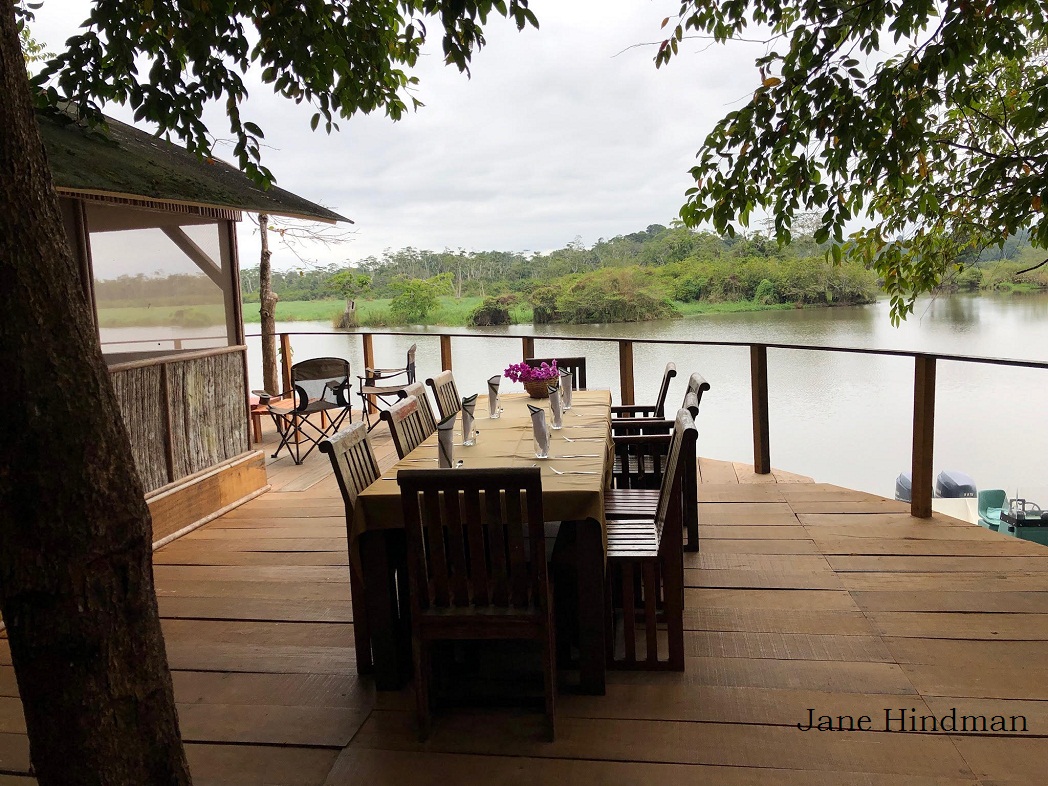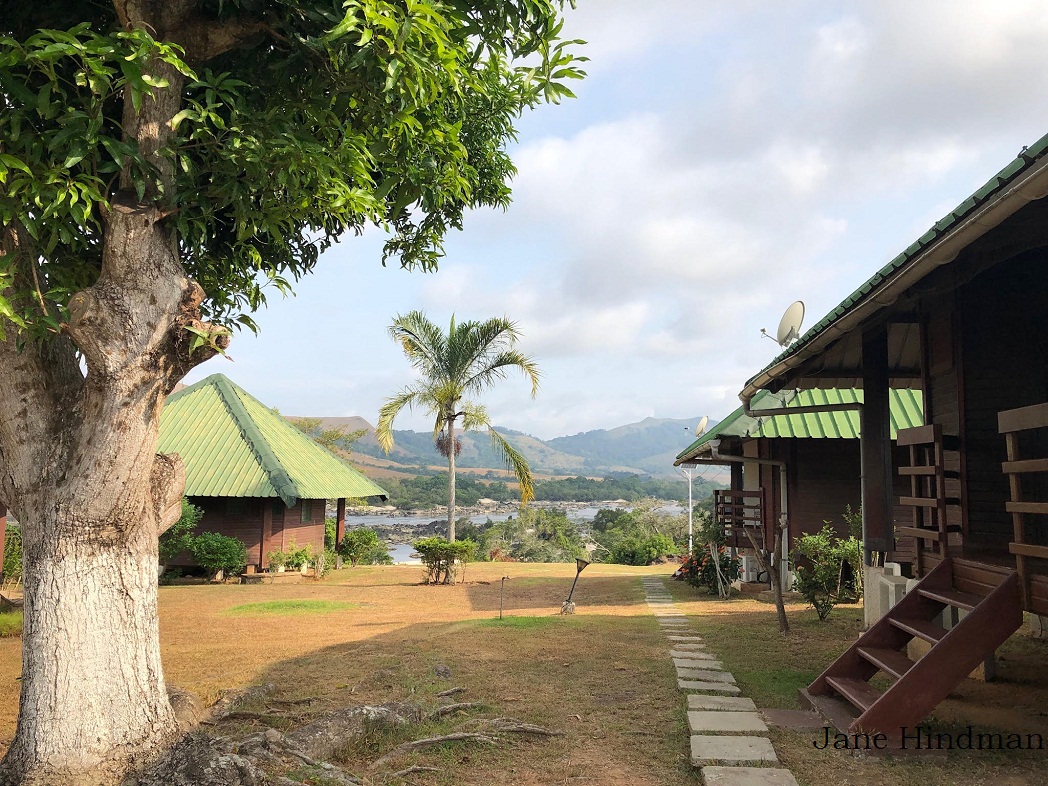 ---
More
Details of Rates

The cost includes:
• Transport within Gabon – car, train, boat and flights as indicated
• Fuel, drivers, and local guides
• Accommodation and meals as indicated
• Daily activities as indicated

The cost does not include:
• International flights to and from Libreville
• Meals not specified in the itinerary (esp. in Libreville & on the train)
• Any applicable visas
• Travel insurance
• Drinks except for water & soft drinks at Ivindo & Akaka
• Habituated gorilla tracking permit & other wildlife tracking that requires a permit

The itinerary and activities are subject to change in accordance with local conditions Please travel with a single 'soft' suitcase/duffle bag (not a 'hard' suitcase) and one backpack. We recommend that you bring hiking pole, torch, sunscreen, and dark clothes for the forest Guests should bring along an extra EUR 300 to cover non-included food and drinks, and EUR 250 for tips, shopping & miscellaneous expenses (per person).
KNOW BEFORE YOU GO

Wear your adventure hat – trains run habitually late, you may have to wait hours to cross a river and your road travel will give you an accurate idea of what your clothes go through in a dryer spin cycle. Expect the unexpected and brace yourself for the unforeseen twist or turn that will instantly transform the carefully crafted itinerary into a moving target where change will be the only constant. Arm yourself with a sense of humor that will become your strongest ally.

If you remain undaunted by what you have just read, you are the truly intrepid explorer who will never be felled by boredom and are guaranteed a repertoire of fantastical tales to tell the grandchildren long after the trip has become a distant memory.
---
Gallery
---
Gabon Tour 2023 Map
Libreville, Estuaire, Gabon
Lopé National Park, Lope, Ogooue-Ivindo, Gabon
Ivindo National Park, Gabon
Booue, Ogooue-Ivindo, Gabon
Loango National Park, Ogooue-Maritime, Gabon
Iguela Lagoon, Etimboue, Ogooue-Maritime, Gabon
---
Best Time to Visit
The safari begins and ends in Libreville, Gabon.
---
Enquire Now
---
Other Recommended Safari Tours
View all safari tours in Gabon »