Photography Safari Workshop: Tanzania 2015 with Kalyan Varma
A Scheduled Trip to Tanzania

Highlights
Travel to Tanzania with professional wildlife photographer Kalyan Varma on an extraordinary safari to Arusha, Ngorongoro Crater and the Serengeti.
---
Scheduled group tour from
April 8, 2015 - April 17, 2015
Starting from
3,450
per person sharing
Duration
10 days / 9 nights
Accommodation
Luxury lodges and camps
Exploring
Arusha, Ngorongoro Crater, Serengeti National Park
---
About this Safari
---
Oh my honey badger! This tour has already departed.
Arusha – Ngorongoro Crater – Central Serengeti – Central Serengeti
Duration: 10 Days / 9 Nights
Dates: 08 April 2015 – 17 April 2015
Group size: 16 Persons
Group leader: Kalyan Varma
Cost: USD 3,450 per person
WHAT IS DIFFERENT ABOUT A PHOTOGRAPHIC SAFARI?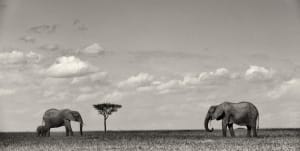 Unlike a traditional safari, which focuses on observing wildlife, a photographic safari specializes in getting you in the right place at the right time to create the perfect picture. Our emphasis is photography, and LOTS OF IT!
This safari is designed to maximize photographic opportunities. Early morning and afternoon game drives provide ideal shooting conditions, with an emphasis on good light and quality subjects. Landrovers are limited to six photographers and each landrover has its own guide. Our small group guarantees everyone will have the opportunity to create memorable images.
The safari is very informal and fun, an ideal situation to maximizing learning. Kalyan Varma will be shooting alongside you at all times, sharing his knowledge of photography and animal behavior. We will have discussion and assistance on a variety of specialized topics such as photographic technique, composition, exposure, creative filming techniques, action shooting, and animal behavior. Advanced techniques will be constantly discussed, demonstrated, and put into practice.
Because of the unique location of this workshop, and the luxury accommodations, this workshop adventure is open to spouses as well as photographers. Even nonphotographers will find the locations visited and the wildlife viewing opportunities to be thrilling. The cost for non-photographers is the same as for active participants.
---
The Master Guides Collection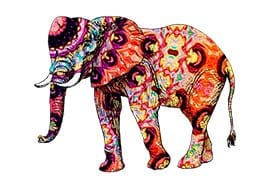 ---
---
Day By Day Itinerary
Itinerary

Day 1: The Arusha Hotel, Arusha (Wed, 8 April)

Arrive JRO. You will be met by our representative and transferred to your hotel. Relax, unpack, check your equipment and get to know your fellow photographers. We have organized a convivial group dinner for you tonight.

Day 2: Ngorongoro Sopa Lodge, Ngorongoro Crater (Thu, 9 April)

After breakfast, you will leave in luxury 4×4 pop-top vehicles for the Ngorongoro Conservation Area, arriving there in time for an afternoon crater descent. We will carry a packed lunch for you today so that we can make it directly down to the crater floor. After the crater visit, you will ascend to the rim and check into the Ngorongoro Sopa Lodge in twin sharing rooms.

Day 3: Ngorongoro Sopa Lodge, Ngorongoro Crater (Fri, 10 April)

A very early departure this morning for you so that you can catch the pre-dawn and dawn light on the crater floor. Enjoy a full day of photography under Kalyan's expert tutelage. We will carry a packed lunch for you today, so that you can take full advantage of your time here. The beauty of off-season travel to the crater is the lush green crater floor, lots and lots of baby animals and no dust in the air for your camera filters and shutters to contend with.

Day 4: Namiri Plains Camp, Central Serengeti (Sat, 11 April)

The Serengeti together with Kenya's Masai Mara Game Park form Africa's most famous wildlife park. The image of acacia trees on an endless grass plain epitomises Africa for many, and then add a Masai warrior and some cattle to the picture and the conversation need go no further.

The annual wildebeest migration through the Serengeti and the Masai Mara is the largest mass movement of land mammals on the planet – with more than a million animals following the rains. But that is not where the game viewing ends; large prides of lions, elephants and giraffes in grasslands, gazelles and eland to mention but a few. Aside from traditional vehicle safaris, hot-air ballooning over the Serengeti plains has become almost essential and you can even do a horseback safari.

Day 5-10: Namiri Plains Camp, Central Serengeti (Sun, 12 Apr to Fri, 17 Apr)

Five glorious days of photography under the guidance of Kalyan. Keeping in mind the group's priorities, Kalyan will make a plan each day with the resident guides so that you can have the best experience possible from your stay here. You will be seeing a secret side of the Serengeti – a season with few people, lots of animals, dramatic skies and unbroken African vistas. Enjoy!

Day 10:Departure (Fri, 17 April)

After a last morning game drive, you will be transferred to the Seronera airstrip to catch the 11:15am flight back to Kilimanjaro International Airport, arriving there at approximately 13:15 pm. Your onward departure flights back home should be booked in light of this schedule.
---
More
About Kalyan Varma

Kalyan Varma is a wildlife photographer, filmmaker, naturalist and explorer specializing in environment, science and ecology in India. He freelances with many of the world's leading magazines, environmental NGOs and television channels like Nat Geo and BBC.

Over the last 8 years, he has worked on many landmark blue chip wildlife series for the BBC and National Geographic channel. His work has appeared in many publications worldwide, including National Geographic, Nature, The Guardian, BBC Wildlife, GEO, Smithsonian, Lonely Planet and other magazines.
Along with a team of photographers he founded India Nature Watch, an online community which now has become the largest platform for upcoming wildlife photographers in Asia. Sharing his knowledge of photography, wildlife, and people across various platforms including workshops and seminars is an important part of the work he does.

I hope to combine an artist's eye with a journalist's curiosity and sense of storytelling in my visual style, resulting in a body of work I hope will inspire the viewer to discover more. Using narrative and visual construction I strive to lure the audience into the subject, prompting them to ask questions rather than accept a 'standard version' of changing landscapes.
---
Gallery
---
Photo Safari with Kalyan Varma Map
Ngorongoro Crater, Ngorongoro, Arusha, Tanzania
Serengeti, Mara, Tanzania
---
Best Time to Visit
This safari tours starts and ends in Arusha, Tanzania.
---
Enquire Now
---
Other Recommended Safari Tours