Sangha Discovery Tour: The Best of the Central African Republic
A Customizable Trip to Central African Republic, Republic of Congo

Highlights
Sangha Lodge, located in the heart of Dzanga-Sangha National Park is a place like no other -- a twist in the tale time. Home to forest elephants and western lowland gorillas, Sangha is a marvel. Travel with like-minded explorers and be privy to another world on our Sangha Discovery tour.
---
Starting from
12,950
per person sharing
Duration
11 days / 10 nights
Accommodation
Tented Camps
Exploring
Dzanga-Sangha National Park, Odzala-Kokoua National Park
---
About this Safari
The 4-million square kilometre Congo Basin is one of the last intact of equatorial rainforests of the world. Over the years, it has unfortunately been a victim of political uncertainty. Yet things are changing.  Travelling to the Congo has now become safer and easier than ever: you can now combine the Republic of the Congo with Central African Republic through a new charter flight and boat journey. Be amazed by the astounding wilderness and explore the region with ease.
The safari begins and ends in Brazzaville, Republic of Congo and departs on a weekly basis throughout the year.
Duration: 12 Days / 11 Nights
Departs weekly: Mondays
Experiences:
Pangolin conservation – Spend time with researchers dedicated to pangolin conservation
Unforgettable wildlife sightings at Dzanga Baï
Spend time and hunt with the Ba'Aka, a tribe with an ancient lifestyle
Explore the Valley of the Giants, Africa's 'redwood' forest of unbelievably tall trees, home to the rare picathartes bird species and go on waterfall hikes
A host of other mesmerising activities such as forest walks – day and night, waterfalls and river explorations, kayaking on the Sangha River
There's even mangabey and gorilla tracking
Make sure you check out our special offers here!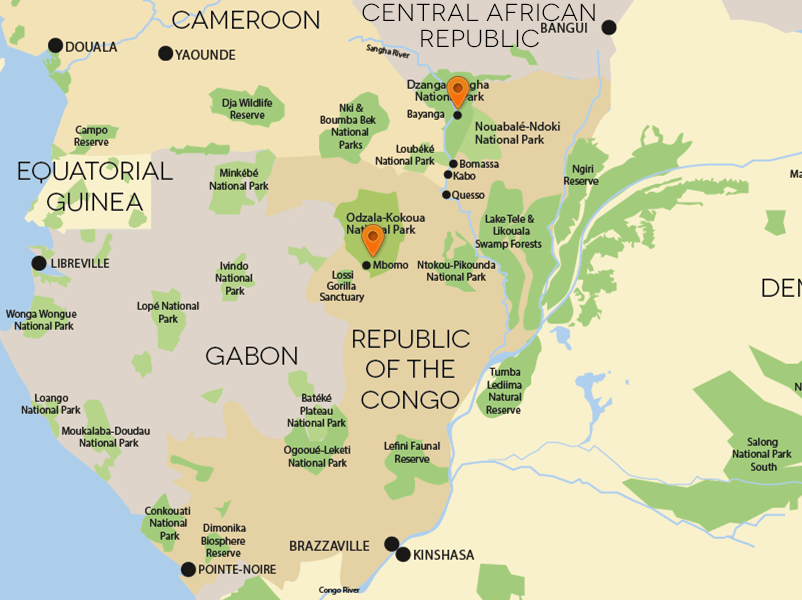 ---
---
Day By Day Itinerary
Day 1 - Brazzaville

Airport assistance at Maya Maya Airport (Brazzaville)
Congo Conservation Company's charter flight: departs Brazzaville at 1pm, arrives Odzala at 3pm (2 hours), landing at Mboko
Walk through the trees on a boardwalk and……….

Contact us for full itinerary.
Day 2 and 3 - Lango Camp

Guided baï walks (wet), forest walks (dry), sundowners overlooking the baï, transfer to Mboko + charter flight to Kabo, boat journey to Sangha Lodge ………

Contact us for full itinerary.
Day 4 - Sangha Lodge

Transfer to Dzanga Baï, full day on the research platform observing the wildlife activity……..

Contact us for full itinerary.
Day 5 - 9 Sangha Lodge

Indulge yourself in activities and experiences that include forest walk, gorilla tracking, night forest walk, waterfall hike, river cruise, evening boat sundowners………

Contact us for full itinerary.
Day 10 - Sangha Lodge

Boat transfer to Kabo (ROC),  charter flight to Mboko, sunset river cruise at Mboko Camp……..

Contact us for full itinerary.
Day 11 - Mboko Camp

Charter flight to Brazzaville…….

Contact us for full itinerary.
---
Tour Accommodation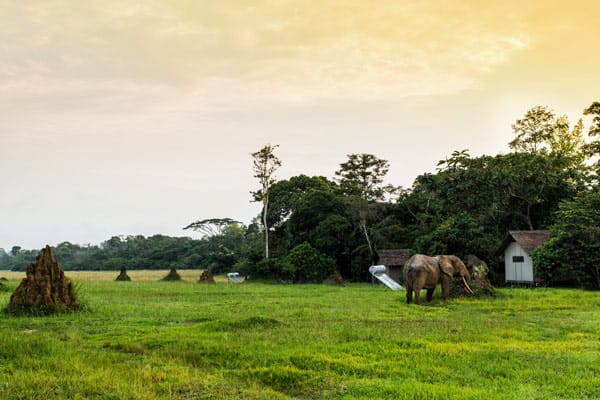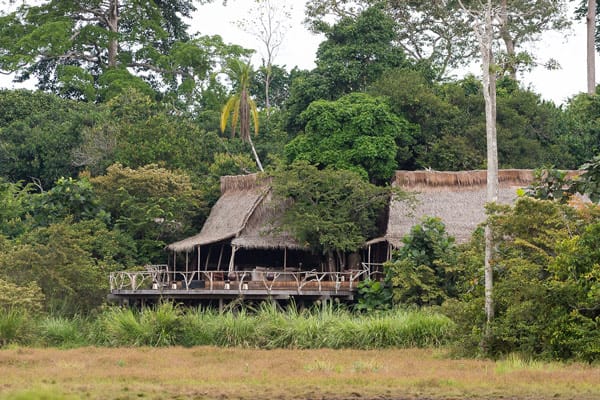 ---
More
About Sangha Lodge

The Facilities at Sangha Lodge:

7 simple en-suite bungalows set in the tree line along the Sangha River
8th bungalow is under construction
Hot and cold running water
Children 16 years and up
Limited WiFi and laundry (hand washed, may take a day or two to dry)
Well-stocked bar with cold beer and drinks to enjoy
An intimate kitchen produces simple, tasty meals (western style food with a west-African twist)
Dining room and viewing deck overlooking the river & forest
---
Gallery
---
Sangha Discovery Map
Sangha Lodge, Djomo, Central African Republic
LANGO CAMP, Mbomo, Republic of the Congo
Mboko, Republic of the Congo
Brazzaville, Republic of the Congo
---
Best Time to Visit
Beginning and ending in Brazzaville ROC, journey deeper into the Congo Basin on this unusual safari with reliable guides and safe and comfortable access.
---
Enquire Now
---
Other Recommended Safari Tours