Southern Serengeti Safari: Eye of the Cheetah with Squack Evans
A Scheduled Trip to Tanzania

Highlights
Travel with Master Guide Owen Squack Evans on an extraordinary privately guided safari to the Southern Serengeti, one of the last bastions of the wild-roaming East African cheetah.
---
Scheduled group tour from
March 9, 2015 - March 16, 2015
Starting from
5,700
per person sharing
Duration
8 days / 7 nights
Accommodation
Luxury accommodation
Exploring
Arusha, Ndutu, Serengeti National Park
---
About this Safari
---
Oh my honey badger! This tour has already departed.
The Southern Serengeti short grass plains are not just a hotbed of predator and prey activity during the February-March Calving Season of the wildebeest megaherds, but also one of the last bastions of the wild-roaming East African cheetah. All safaris here, and in this season, are bound to be glorious. However, this particular safari promises to be extraordinary in the expert hands of our Master Guide, Owen 'Squack' Evans, who is intimately familiar with the hidden nooks and secret corners of this prime cheetah habitat. With his knowledge and skill, Squack knows how to elude not only the other vehicles but also the notorious black cotton soil of the area and lead you straight into the eye of the cheetah…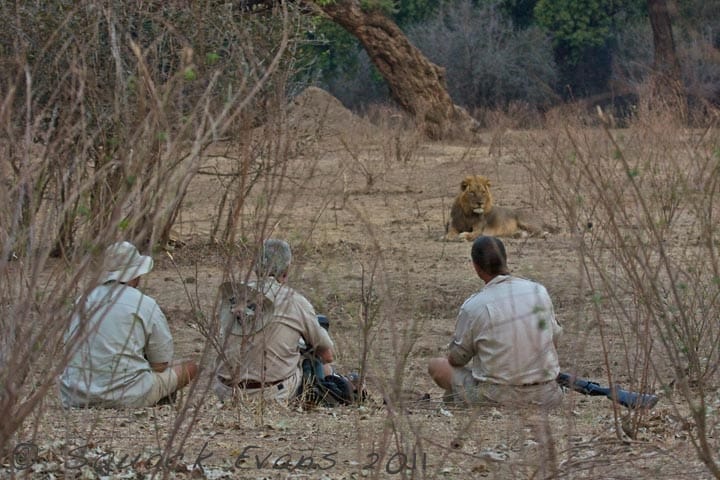 Note: Chalo Africa will donate a percentage of its profits from this safari to the African Wildlife Conservation Fund on behalf of the participants. Confirmed safari goers shall be provided all details of this initiative.
In the event that this safari is booked out in its entirety by a single group, we'd be glad to entertain change requests (dates, locations etc) depending on availability of Squack Evans and the properties.
---
The Master Guides Collection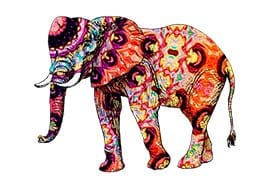 ---
---
Day By Day Itinerary
March 09 – Arusha

On arrival into Kilimanjaro (JRO)/Arusha airport, we will pick you up and transfer you to Kili Villas for the night. Here you will be introduced to Squack Evans and the rest of your group. Spend this evening getting to know Squack and one another, with Mt Kili gleaming in the far horizon and a convivial meal shared under the stars… The understated luxury and cozy feel of the villa is the ideal beginning to your Platimum Safari.
Accommodation: Kili Villas, half board
March 10 – Leave for Ndutu

A very early start this morning for Arusha airport where you will catch the 8:00 AM Air Excel Flight straight to Ndutu. The point is to get to the safari started as quickly as possible…

On arrival at Ndutu, you will be met by your cars and transferred to your Amazing Tanzania camp in time for a leisurely lunch when you can decide the time for your first game drive. Relax and unpack – explore your surroundings.

Accommodation: Amazing Tanzania Exclusive Luxury Tented Camp is a full board, high specs camp that includes drinks & Laundry.
March 11 – 14, 2015: Exploring the Ndutu Area

Ndutu is in its prime at this time of year, and depending on the rains, the wildebeest are expected to be spread out all across the short grass plains. This is a time of plenty for the herbivores as they give birth in the tens of thousands, surrounded by the succulent green grasses of the plains. But in Nature, where there is life, there is also death, and it is also a time of plenty for the numerous predators that roam the area. Hyena and lion are common. Leopards are also visible. But the star of the show is undoubtedly the cheetah! This is one of the few places in the world where wild-roaming cheetah can be seen and observed in relatively large numbers.

The Ndutu area has many hidden corners to explore. The Big Marsh and the Small Marsh have water all year round and are always good places to look for elephants as well as the cats. The plains between Makao and Twin Hills is stunning when the migration is close by, and a terrific place to look for cheetah. Lastly you have both Lake Masek as well as Lake Ndutu which again provide a completely different feel, but are just as stunning.

You will also have the opportunity to make a day trip to Lemuta Kopjes and the Gol Mountains. The drive across the short grass plains is unforgettable. This is the area where Baron Hugo van Lawick – famous Dutch photographer and film maker made most of his landscape photography.

Accommodation: Amazing Tanzania Exclusive Luxury Tented camp, full board as above.
March 15 – Ngorongoro Highlands

After breakfast you will make your way back to Karatu. This drive through the Ngorongoro Highlands is not just a road or a route, but a magnificent journey through wide-open skies and green mountains, dotted with the occasional red shuka of a herding Maasai. As you drive through rainbows and wildflower covered hillsides, the grandeur and sheer open spaces of Africa can take your breath away. Picnic lunch en route with some Maasai giraffe, perhaps. You will arrive at your destination, Gibbs Farm, by tea time. Enjoy the scenery, the flowers and the fantastic cuisine of this working coffee plantation.

Farewell dinner at Gibbs Farm – alas, your last night in Africa. We hope you will go back home with indelible memories of your sightings and all the wondrous wildlife encounters of the past few days! We also hope that you enjoyed the company of your fellow wildlife enthusiasts and your Adventures with Squack!

Accommodation: Gibbs Farm, Full board– inclusive of accommodation, all meals, laundry, farm based and local cultural activities, wifi.
March 16 – Back to Arusha

Transfer back to Arusha in time to catch connecting flights home.
End of safari services.
---
More
About Squack Evans

"Wilderness, mammals, birds, and photography… these are a few of my favorite things!"

I come from a family history of naturalists: with a great-grandfather who walked across East Africa in search of ivory at a time when that was acceptable, and a grandfather who pioneered camel safaris in Kenya, I developed a love and respect for the African bush developed from a very young age. Escaping out of the home school window aged 5 to explore the family ranch progressed to hiking and camping weekends; a career in guiding was the only sensible thing to do by that stage.

For the last 15 years I have been guiding across Africa from Zimbabwe to Kenya, from the most remote and off the beaten track walking safaris to some of the most luxurious and exclusive camps and lodges on the continent. Today I put together and lead bespoke safaris across East and Southern Africa, with an emphasis on wilderness, exclusivity and more than anything a desire to give the ultimate experience. From this broad base I attempt to bring out the best of any safari; from the large and impressive beasts to the small hidden gems so easy to miss, and hopefully to introduce you to a passionate love affair with this wild and beautiful continent. – Owen Squack Evans
Pricing

| Persons | US$ |
| --- | --- |
| Based on 6 persons travelling together – Double Occupancy | 6060 |
| Based on 6 persons travelling together – Single Occupancy | 6240 |
| Based on 8 persons travelling together – Double Occupancy | 5580 |
| Based on 8 persons travelling together – Single Occupancy | 5760 |

Included:
– All pick-ups and airport transfers;
– Max of 4 singles possible – on first come, first serve basis;
– Kili Villa on half board basis (welcome dinner, overnight and breakfast);
– Scheduled flight from Arusha to Ndutu;
– 4×4 safari vehicles and 2 guides PLUS Master Guide Squack Evans;
– Amazing Tanzania Exclusive Luxury Tented Camp, on full board basis (inclusive of drinks & laundry);
– Gibbs Farm on half board basis (tea, farewell dinner, overnight and breakfast);
– Road transfer from Karatu to JRO on final day;
– Contribution towards African Wildlife Conservation Fund;
– Chalo Africa Pre Trip Dossier

Not Included:
– International air tickets & visa fees;
– International travel and medical insurance & vaccinations;
– Porterages, tipping and gratuities to staff and guides;
– Extra meals, visits and activities not indicated;
– Shopping and other items of a personal nature;
---
Gallery
---
Southern Serengeti with Squack Evans Map
Ndutu Safari Lodge, Ngorongoro, Arusha, Tanzania
Gibbs Farm, Ngorongoro, Arusha, Tanzania
---
Best Time to Visit
This privately guided Tanzania safari begins and ends in Arusha.
---
Enquire Now
---
Other Recommended Safari Tours