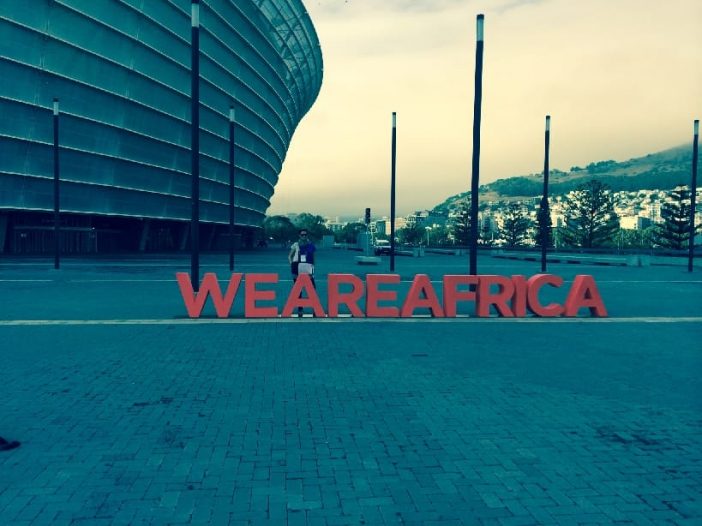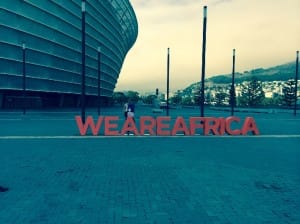 Barely a few months after Chalo Africa had first hung up its shingle and flung its doors open to wildlife enthusiasts and adventurers from India and beyond, we received a most unexpected telephone call. It was We Are Africa (WAA), asking if we wanted to be part of their inaugural show slated to be held in Cape Town in May, 2014.
I was dumbstruck. When I recovered my powers of speech, it was only to ask this inane question 'Are you sure you're calling the right number?'
After all, the ink was still wet on our articles of incorporation. Could this trend-setting and aspirational show, attended by the biggest movers and shakers of the safari world and curated as strictly as this one promised to be, possibly be asking us to come on board? Surely not! But they sounded as if they were serious! And to our delight, they were…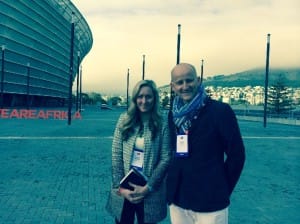 And so it is that I am penning these random thoughts on a flight from Cape Town to Durban after an exhilarating and educational few days in the company of some of the most respected and well regarded companies from the African safari industry.
Camps, companies and names that I had known only from my reading were suddenly all too real and sometimes even to be found walking beside me! Case in point: Babette Alfieri. She & I came face to face at the WAA party at the Gold restaurant where we politely shook hands and said hello. I had no idea who this lovely lady was until she told me that she was a seasonal host at a South Luangwa safari camp. 'You mean you are that Babette? As in Phil Berry & Babette?' She must have thought I was completely loony, or some crazy weirdo. Of course, she had no idea that I had read many stories about the duo's legendary guiding and hosting and knew all about Kuyenda! As it turned out, she was charming and gracious to the newbie who accosted her and the newbie was absolutely thrilled when she overheard the legend telling someone else that 'she (as in me!) knows her stuff.'
But the show hasn't all been about famous names and places either. I've also met old-new friends (like Matthew from Safaritalk, who I've known for years but only laid eyes on here, at WAA). Prior to this show, we had been mulling over the idea of an India road show with the thought of bringing some of Africa's most respected guides to the sub-continent. And this show gave us the perfect opportunity to talk about the plan with the very people we had always wanted to invite! So a huge thank you, WAA, for bringing us all together and giving us the opportunity to think and dream big!
[gdl_gallery title="We Are Africa" galid="7294″ width="115″ height="115″ ]
The nimbus clouds beneath the wings of this Mango aircraft dissolve every now and then to reveal patches of that glorious, earthy brown that can only be seen in Africa. We used to be a tourist and a visitor to these shores. But now we belong to a very special tribe. And those flashes of ochre and brown also belong to me.