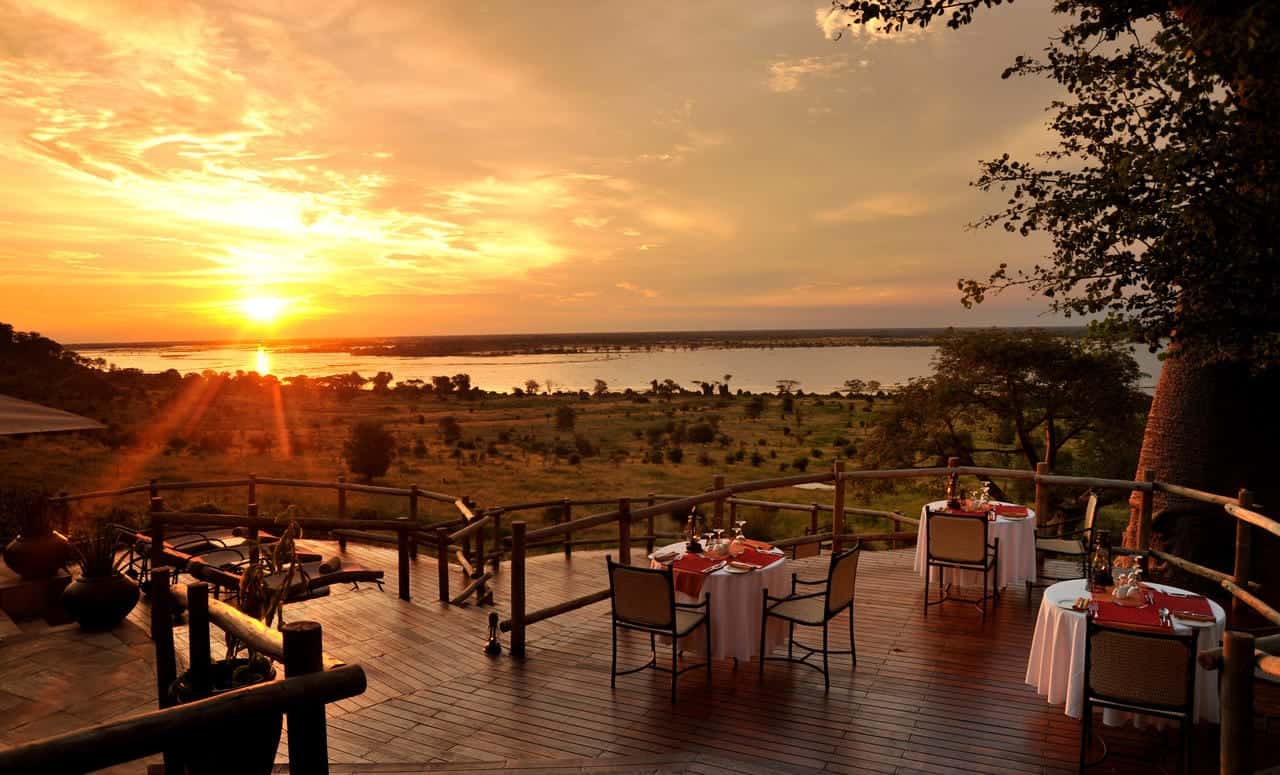 Safari Destinations
Our favourite safari destinations across Africa
---
Undiscovered Africa
Travel to Gabon
Gabon is still an enigma. A wild place of pristine old-growth rainforests where there are almost no human settlements, and where wild animals live protected within the thick foliage nestled between the many rivers that traverse this west African country. This is a country for explorers who want to see something new, something different. It is a place for the intrepid Africa enthusiast who will be thrilled by the sight of a red river hog in a wallow, or a wary lowland gorilla in a forest clearing.
---
Travel to Chad
Allow us to hold the door open for you to the diverse wildlife, landscapes, and cultures Chad has in store for the few but lucky tourists it receives. From those who have visited the top safari destinations in Eastern and Southern Africa and now thirst for more adventure, to those who prefer to start journeys off the beaten path, Chad contains a wealth of exploratory potential. Begin your journey in N'Djamena and then let us guide you into the heart of Zakouma National Park. If you are looking for something even more offbeat we can help plan your journey to Ennedi or Binder-Léré Faunal Reserve or even Manda National Park.
---
Travel to Ethiopia
Ethiopia is an East African treasure chest that glows with the richness of its history, diversity of its landscape, and energy of its various cultures. With its high concentration of endemic species and World Heritage Sites, Ethiopia contains wondrous evidence of human and animal resilience. In cases such as the Hyena Man of Harar, these forms of resilience intersect in the most spellbinding ways. Begin your journey in Addis Ababa and then let us guide you into the heart of the Bale and Simien Mountains. Experience the unique cultures of the Omo Valley and explore the unique Christianity of Tigray. Dear guest, allow Ethiopia to enchant you and show you just how multiplicitous life can be.
---
Travel to Central Africa
While Central Africa has gone through years of strife that has made tourism near impossible, things are now looking more positive. We'd be happy to plan your trip to any of the following countries:
Please know that the accommodation options / itineraries mentioned are just samples. We'd be happy to create an itinerary exclusively for you.
---
East Africa
Travel to Kenya
Old Africa hands will often recommend Kenya as your first safari destination. With some of the highest densities of game across the African continent, Kenya never ceases to amaze. Whether you are planning your first wildlife safari holiday with family, or you want to go to someplace offbeat for your honeymoon, or even if you are returning for your tenth safari to discover an unknown kopje in Samburu, Kenya can be the perfect destination for you.
---
Travel to Tanzania
Planning a Tanzania safari tour? Then be prepared to be mesmerised by names like the Serengeti, Ngorongoro, Kilimanjaro, Eyasi, Natron, Lengai, Victoria, Tanganyika, Mahale, Gombe, Tarangire, Katavi, Selous, Zanzibar, and so much more – all these names combine to form just one name, Tanzania! A country of amazing wildlife, wilderness areas, pristine beaches, adventurous climbs, history, and culture all packed into one. Whether you are planning a family safari holiday, or looking to escape for your honeymoon, or are a wildlife lover seeking the depths of wilderness, our Tanzania travel specialists can help you plan your safari holiday – free of cost!
---
Travel to Uganda
Welcome to Uganda! This East African country, also known as the Pearl of Africa, is an often-overlooked wildlife destination that has only recently started to get the attention it deserves from wildlife lovers. We knew of Uganda mainly as a primate-focused destination until we discovered our own folly recently. For in addition to offering magnificent gorilla, chimpanzee and other primate sightings, Uganda's location at the crossroads of the East African savannah and Central African jungle ensures that there is a full variety of landscapes and ecosystems that can delight travelers in all corners of the country. We cannot wait for our guests to discover the all too often hidden magic Uganda has in store for its lucky visitors.
---
Travel to Rwanda
Planning a Rwanda safari tour? Travellers often come to Rwanda to see the Mountain Gorillas in Volcanoes National Park, usually as an add-on to their safari in East Africa. In fact, the East Africa Tourist visa allows you to travel to Kenya, Uganda, and Rwanda with just a single visa. However, if you have time to spare, Rwanda boasts an impressive array of activities and areas to visit. Being a small country, most tourist destinations are only a 4-hour drive away from Kigali. This ease of access plus great roads make Rwanda a very attractive destination. Moreover, reforms that have taken place after the Rwandan Genocide of 1994 make Rwanda one of the most united countries in Africa. It now ranks as one of the least corrupt countries in Africa. And with a booming tourism industry that boasts experiences that cannot be found anywhere else in Africa, Rwanda is truly a jewel of a country, whose magical landscapes and wildlife are not to be missed.
---
Southern Africa
Travel to Botswana
Planning a Botswana safari tour? Botswana has become one of the most coveted safari destinations in the world and it is not difficult to understand why. Botswana is a very stable country, has huge tracts of wilderness, a population density well below the African average and plenty of wildlife. Moreover, Botswana's government and safari industry were the first to embrace the philosophy of "low impact, high revenue" tourism, widely seen nowadays as the best way forward for the preservation of Africa's treasured wildlife areas.
---
Travel to South Africa
A holiday to South Africa is a holiday for the mind, body, and soul. South Africa is one of those unique destinations that has something for absolutely everyone: a vibrant city and cultural scene, great food and wine, some of the best adventure activities in the world, and of course, wildlife safaris. Whether you are planning a family holiday or your first wildlife safari or even your honeymoon, South Africa is a wonderful destination for all.
---
Travel to Zambia
Zambia is a landlocked country, surrounded on all sides by no fewer than 8 countries (Zimbabwe, Mozambique, Malawi, Tanzania, the Democratic Republic of Congo, Angola, Namibia and Botswana to be precise). Under colonial rule, it was called Northern Rhodesia. These days, studded with gems like South & North Luangwa National Park, Liuwa Plain NP, Kafue, Lower Zambezi NP and Victoria Falls, many old safari hands call it Africa's Last Eden. In addition to regular vehicle-based game viewing, Zambia is the home of the "walking safari."
---
Travel to Zimbabwe
Few safari destinations can ever hope to outshine Zimbabwe when it comes to a raw, authentic, and absolutely astonishing wildlife experience. We have visited Zimbabwe several times and know all its parks extremely well, from the incredible species and landscape diversity of Hwange National Park to Matusadona National Park on the shores of Lake Kariba – from the legendary and iconic Mana Pools National Park that caresses the mighty Zambezi to the magical confluence of the Save and Runde Rivers in Gonarezhou National Park and the stark boulders and prehistoric art of Matopos National Park… Suffice it to say that Zimbabwe does not lack for wondrous sights and sounds that make for a unique safari experience.
---
Travel to Madagascar
Known by titles such as 'The Great Red Island' and 'Noah's Ark adrift in the Indian Ocean,' Madagascar emits an air of grandeur and exceptionality. This is a country where lemurs roam through verdant massifs and rugged deserts, hoping to steer clear of the sly, predatory fossa. Along the coast, windows of boutique lodges open to shorelines glimmering with aquamarine waters and alabaster sand. Indeed—for those who seek ethereal wonder and unconventionality, we point to Madagascar.
---
Travel to Namibia
Namibia is an adventure in topography and colour. The first thing that hits you is the ochre sandscape of the oldest desert in the world. And then you look up and see red dunes, some of the highest sand dunes in the world. You wonder which shade of ochre-red is your favourite—and then you climb the dunes. But Namibia's treasures are not limited to its fabulous desert scenery; from the incredible wildlife in Etosha National Park to the traditions of the Himba people to the views of the Atlantic Ocean—Namibia has it all.
---
Travel to Mozambique
Mozambique is a study in scintillating contrasts: 2500 km of the purest sand and sea that is ideal both for dream-like toe-gazing as well as for vigorous scuba diving with the largest fish on earth, whale sharks—cuisine that is quintessentially African but with strong Portuguese and India influences—man-made architectural delights in Mozambique Island, a World Heritage Site, contrasted with vast expanses of raw natural game parks with Big Five wildlife, and more.
---
Travel to Malawi
Malawi may appear as a small strip of land compared to its larger African neighbors, but its size belies the opportunities that are available to the intrepid traveler in this multifaceted country. From the flowing waters of its national lake to the rolling peaks of its massifs, Malawi will take your breath away. Whether your ideal holiday comprises of leopard sightings or lakeside leisure, give in to your whims and discover the marvel that is Malawi.
---
Wish to travel to any other destination in Africa?
---
Featured image courtesy Ngoma Safari Lodge, a luxurious game lodge located near the panoramic floodplains of the Chobe River, Botswana.