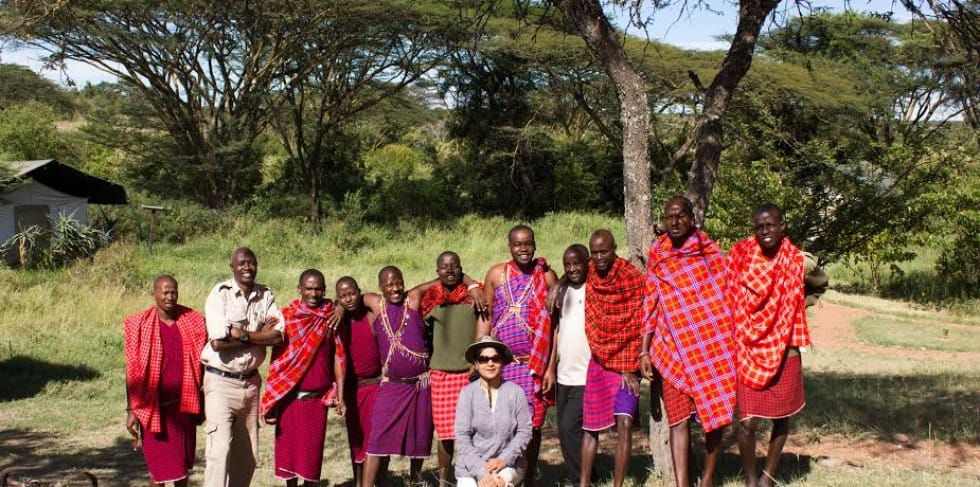 Our Team
Living and loving Africa since 1980
About Us | Our Team | Diary (Blog) | FAQs | Press
---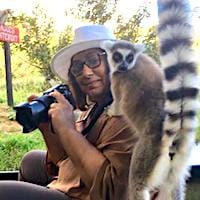 Sangeeta Sahaya
The Africa Guru and Safarista
As an avid safari-goer herself, Sangeeta knows first-hand the extensive research and meticulous planning that goes into the making of a memorable safari. Sangeeta has spent the last several years learning and acquiring in-depth knowledge about the parks, people and wildlife of Africa through her travels to Chad, Gabon, Tanzania, Botswana, Zimbabwe, Namibia, Kenya, South Africa and more! She is constantly learning via books, TV and movies, but most of all through the personal interactions and friendships she has forged with many Africaphiles over the years.
It is this passion for Africa, her wide-ranging contacts within Africa and CA's sole focus on Africa that sets us apart from other travel companies. Sangeeta looks forward to sharing and communicating her enthusiasm with Chalo Africa's guests and to continue learning about this fascinating continent.
She resides in the Washington D.C. area of the United States.
Contact her at: sangeeta@chaloafricainc.com
Tel: +1-703-369-2068
---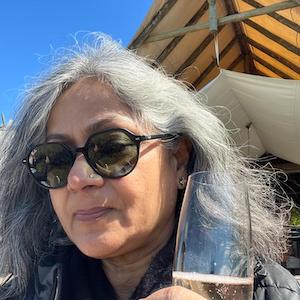 Smita Srivastava
The Biologist
Smita is a post-graduate in Zoology from Presidency University, Kolkata, with degrees in teaching from India and United Kingdom. As an academician she has taught in various schools across the world. Her career has been marked with her passion for inculcating young minds towards respecting flora and fauna, appreciating the beauty of nature, attempting to create a holistic relationship between man and environment, adopting green practices and looking towards sustainable development.
Smita has given up her full-time job as Principal, of a prestigious senior secondary school in New Delhi, to pursue her passion. She has travelled widely to East and Southern Africa and brings to the organization her love for all things living and her leadership and artistic skills.
She resides in New Delhi, India.
Contact her at: smita@chaloafricainc.com
Tel: +91-9717-275237
---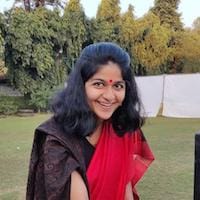 Tanvi Srivastava
The Creative / Tech Whiz
Tanvi was bitten by the travel bug at a very young age and has suffered the consequential 'travel fever' throughout her life – which reached life-threatening levels when she first travelled to East Africa.
She is a graduate in English Literature from Lady Shri Ram College and has a postgraduate degree in Experimental Media Arts from Srishti, School of Art, Design & Technology. She previously worked in two technology firms, including Google, in both design and management capacities. She is also a creative writer, with works published in several magazines and literary journals.
Tanvi brings with her a love for creativity and technology, as well as an adventurous spirit that yearns for the different. Her youthful ideas and contemporary thoughts keep the company young.
She resides in Bangalore, India.
Contact her at: tanvi@chaloafricainc.com
+91-9910-202748
---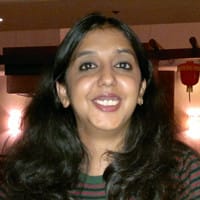 Malvika Srivastava
Manager, Operations
Some people have a passion for art, others for sports, some are foodies. Malvika is a travel junkie. Getting the best deal at that luxury hotel, or the best site for that camping expedition gives her a high just a few other things can equal.
She cut her teeth at Jetair, then worked with TUI and then worked with Kuoni. A total of 10 years of solid blue chip experience. Getting a sense of exactly what clients want and then delivering it is her forte.
So, you can enjoy that spectacular sunrise, or that once in a lifetime experience of being in a hot air balloon floating languorously getting a panoramic view of the wildebeest, without worrying about all the myriad things that go into giving you the experience of a lifetime.
Malvika resides in Mumbai, India.
Contact her at: malvika@chaloafricainc.com
+91-98100-11845
---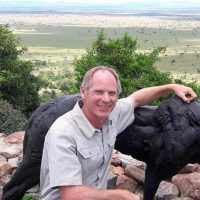 Tom Schovsbo
Safari Guru
Tom's experience in Africa stretches back to 1970 when he arrived in Tanzania with his family from Denmark. He has since traveled far and wide throughout East and Southern Africa, collecting personal experiences from the bush and its beautiful beaches. After completing school in Moshi at the foot of Mt. Kilimanjaro, Tom attended university in England, remaining there for 7 years before returning to Tanzania in late 1990.
Tom worked as General Manager and Director for what is now Legendary Expeditions in Tanzania, a respected luxury safari operator, and oversaw the Friedkin Conservation Fund, whose primary objective was direct anti-poaching patrols and community-based conservation. Tom also specialises in guiding long-distance horse safaris in the Maasailand between Kilimanjaro, Meru and Longido mountains close to the Kenya border.
Wildlife and habitat conservation are close to Tom's heart. Having guided many groups, Tom knows that safaris are truly experiences to cherish. Where you go, with whom, what you do – all have a big impact on your experience. A safari is much more than a pretty picture and luxury accommodation. Tom's vast experience in East Africa means he has in-depth knowledge of logistics, accommodation options, best seasons to travel, and more.
On request, Tom can also accompany you as your guide or tour leader, sharing his wealth of local knowledge with you.
Contact him at: tom@chaloafricainc.com
---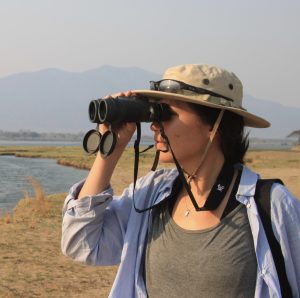 Ai Lin Mao
Safari Guru
Of French and Singaporean heritage, Ai Lin stumbled into the world of safaris serendipitously, and has worked in the industry for nearly a decade since. She had the privilege to be based in Botswana for several years, and Southern Africa continues to hold a special place in her heart. Ask her about falling asleep to the sound of lions roaring in the Central Kalahari Game Reserve, or under a night sky littered with stars in the expansive salt pans of the Makgadikgadi.

A recent masters' graduate in Environmental Anthropology, Ai Lin also pays careful attention to our partners' commitment to balancing both biodiversity conservation and community development. In addition to working in the African safari industry, she has also been involved with snow leopard and brown bear conservation in the Himalayas, looking specifically at the social dimensions of human-wildlife conflict and coexistence.

Ai Lin currently resides in Singapore but can often be found working remotely from Southern Africa.
Contact her at: ailin@chaloafricainc.com
---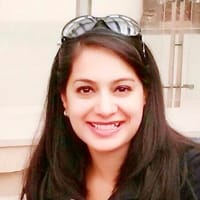 Anjali Dhatwalia
Information Specialist
A trained Interior Designer from College of Architecture, Delhi, and an educator from MMI, London, Anjali has always had an intense love for nature. Having been brought up in diverse and remote locations, Anjali believes that nature is like a painting, beautiful from afar, but its true beauty lies in the details – when one steps into its midst and opens oneself to its surprises.
In her career as an educator, she has taken it upon herself to help everyone around her, including the children she works with, to see the beauty, positive vibe and inspiration that nature splashes upon us.
Anjali brings the same love and dedication to our team as she focuses on assimilating our endless African information resources. She lives near The Green Hills of Pune, India.
Contact her at: anjali@chaloafrica.com
---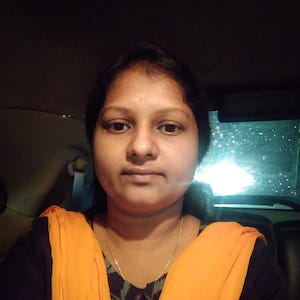 Ajitha Charlate S.
Operations Specialist
Ajitha holds an English Literature degree from Alagappa University. She previously worked in finance with ICICI Bank & Bharti Axa Life Insurance and has been a part of a family business.
Ajitha feels that wilderness and nature helps us reveal an unknown side of ourselves. Travel, she believes, can create incredible memories and increase our happiness quotient.
As an Operations guru, she provides hands-on support in completing the team's projects and operates business processes for clients on a periodic basis, and aids the operations manager in enforcing the standards and policies of the firm.
She lives in Coimbatore, India.
Contact her at: ajitha@chaloafrica.com