Tanzania Safari Tours: 2023 – 2024
---
Travel to Tanzania: Serengeti, Ngorongoro & Beyond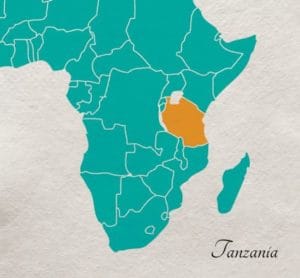 Planning a Tanzania safari tour? Our team of East Africa specialists have travelled the length and breadth of Tanzania: we have explored the world-famous Serengeti National Park during the Great Migration, and gotten drenched in the Ndutu region of the Ngorongoro Conservation Area during the calving season; we've descended into the Ngorongoro Crater and relaxed by stunning coffee plantations in Karatu. We've done game drives Tarangire National Park, Lake Manyara National Park, and explored the remote Western parts of Tanzania: Katavi and Mahale for chimp tracking, as well as Ruaha National Park. We also know our way around Arusha and Dar es Salaam and feel at home in Stone Town and along the pristine shores of Zanzibar.
Learn more about the popular safari circuits in Tanzania below:
Tanzania's Northern Safari Circuit

The Northern Circuit

This very popular Tanzania safari route starts in the small town of Arusha and usually consists of Arusha National Park, Lake Manyara National Park, the Ngorongoro Crater, Crater Highlands, Serengeti National Park, and Tarangire National Park. Some will extend to include the flamingo breeding grounds of Lake Natron. Mt. Kilimanjaro climbs are usually done separately, though naturally these two activities can be juxtaposed.

The Northern Circuit can be done at any time of the year. The dry season of June – October is usually most popular for great wildlife sightings and for viewing the migration in the Serengeti. January to early March is also a popular time to visit for the calving season.
Tanzania's Southern Safari Circuit

The Southern Circuit

We recommend flying into Dar es Salaam if you wish to do the Southern Circuit. Parks include Mikumi National Park, Selous Game Reserve, Udzungwa Mountains National Park, and Ruaha National Park.

It is also recommended to combine a Southern Circuit safari with a beach and marine holiday in the Zanzibar Archipelago (Zanzibar, Mafia Island, Pemba Island) — a perfect end to your Tanzania safari.

The Southern Circuit is usually best to visit in the dry season (June to October).
Tanzania's Western Safari Circuit

And then there is the Western Circuit of Gombe Stream, Mahale Mountains, and Katavi Plains National Parks. This is also best visited in the dry season.

Obviously, any mix and match of these destinations is possible. But we recommend that you do not spread yourself too thin. Because we have already established that you will probably come back, take the time to savour these parks at your leisure.
---
Explore our Tanzania Tours & Safaris for 2023 – 2024
Looking for the Best Tanzania Safari Tours & Packages? While some of the itineraries mentioned here are for scheduled group trips, please know that it is possible to customise a private safari to Tanzania as well.
---
Chat with a Specialist!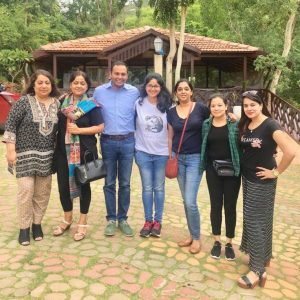 Our safari specialists have travelled the length and breadth of Africa over the last 35 years. We'd love to help plan your safari. Get in touch with us here »