"We could not have asked for a more perfect honeymoon."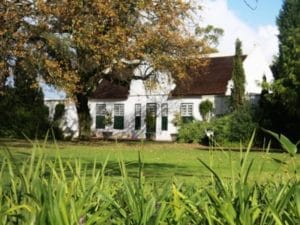 We engaged Chalo Africa to plan our honeymoon in Dec 2013. We went to South Africa – 3 night at a safari lodge in Sabi Sands, 2 nights at a wineyard in Stellenbosch and 3 nights in Capetown. It was awesome!
We had already planned a part of our honeymoon and Chalo Africa was perfectly flexible to create a program around our pre-existing plans, which made our lives very simple. All the places they booked were top end, but still affordable. The rates we got were way better than what we would have got had we gone on our own. They even checked on us during the honeymoon to ensure all was well. The best part was how personalized the whole honeymoon was. We had special requests on several things including the model of the car we would rent, the food we wanted to eat and Chalo Africa went out of their way to ensure that every request was met.
Chalo Africa is by far the best travel company I have used. I have been recommending them to everyone who asks about our honeymoon. We could not have asked for a more perfect honeymoon.