Gabon: Where Hippos Surf, Elephants Beachcomb & Leatherbacks Hatch
A Customizable Trip to Gabon

Highlights
#SafarisWithSangeeta
• Visiting Lekedi Park for its habituated mandrill troupes;
• Walking, quad-biking, game driving in Pongara NP for its nesting and hatching leatherback turtles;
• In search of forest elephants, red river hogs, chimps, African grey parrots, Central African buffalo and sitatunga on the beaches of Loango;
• Habituated gorilla tracking with the gorilla project in Loango National Park;
---
Starting from
EUR 8,425
per person sharing
Duration
10 days / 9 nights
Accommodation
Hotels, Lodges & Tented Camps
Exploring
Libreville, Loango National Park
---
About this Safari
Exploring Lékédi, Loango & Pongara National Park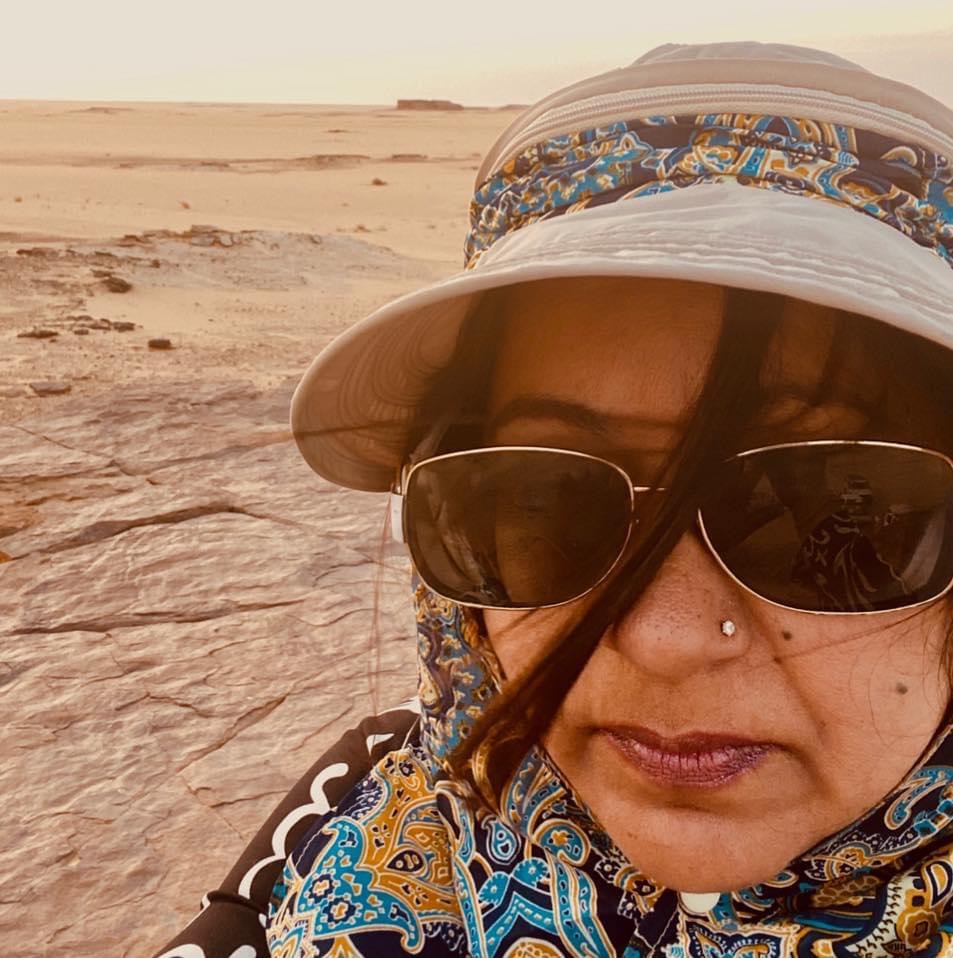 Dear Adventurers & Explorers,
We thought we had discovered what Gabon had to offer with our annual tri-park trips there in July and August, but boy oh boy, were we wrong! This multi-faceted country does not cease to amaze with its different hues and shades and completely different safari experiences, depending on the time of year you visit. One of the enduring images of Gabon is of large charismatic animals foraging on its pristine coastal beaches. This is not so common in the summer months of July and August, but very common during the wet months (most of the rest of the year). While wildlife safaris in pouring rain can be a challenge, Gabon provides us with a brief 'dry' season in the middle of its 'rainy' season, and this is the time we want to be here for hippos that surf, eles that beachcomb and massive leatherback turtles that nest and hatch on its many powdery beaches.
Lopé NP, home to huge groups of wild mandrill, is not very good for mandrill sightings at this time of the year, so instead, we've chosen to incorporate our mandrill sighting – so unique to Gabon – at Lékédi Park, where you will be able to see semi-wild mandrill as they enter and exit the park enclosures at feeding time. These are habituated mandrill, but they are free to come and go at will, and we believe that this is a good opportunity for keen photographers to get their colourful mandrill shots, which are otherwise extremely hard to come by in the gallery forests of Lopé.
I have a sneaking suspicion that Gabon will compel us to create at least 2 more itineraries by the time we are done with it – there are the gorillas and chimps of Moukalaba-Doudou and their stories of murder and mayhem, the elusive bongo hiding in the high plateaux of Haut-Ogouée, not to mention the tantalizing glimpses of wild dogs and a solitary male lion in the Batéké plateau that also deserve special attention. This really is an extraordinary country that truly reveals itself slowly with each ensuing visit.
Sangeeta
Gabon is still an enigma. A wild place of pristine old-growth rainforests where there are almost no human settlements, and where wild animals live protected within the thick foliage of the Congolese rainforest spilling down to the coast, and nestled between the many rivers that traverse this west African country. This is a trip for those of you who want to see something new, something different. It is a place for the intrepid Africa enthusiast who will be thrilled by the sight of a red river hog in a wallow, or a wary lowland gorilla in a forest clearing, or a hippo looking to catch the waves. On this trip, timed to coincide with the appearance of charismatic mammals on the beaches of Gabon, we will enjoy a comfortable African adventure in a remote part of Africa. And if at least 6 of you are curious to learn about Gabonese culture, we have the potential to experience an authentic 2-day Bwiti ceremony on this trip as well.
The cost of this 10-day Gabon trip is:
EUR 10,525 per person based on 2 guests
EUR 8,700 per person based on 4 guests
EUR 8,425 per person based on 6 guests
Details –
DECEMBER 2022-2023 OR JANUARY 2023-2024
Dates are customizable & Costs remain the same
2/4/6 PERSON DEPARTURES
---
---
Day By Day Itinerary
DAY 1 : ARRIVE IN LIBREVILLE, GABON

On arrival in Libreville, you will be met and transferred to your hotel……

Contact us for full itinerary
DAY 2: LIBREVILLE – FRANCEVILLE – MOANDA – BAKOUMBA (BY AIR & ROAD)

After breakfast, you will head back to the airport for your flight to Franceville. Once in
Franceville, you will drive to Moanda (2 hours by road) and either …….

Contact us for full itinerary
DAY 3: BAKOUMBA – LEKEDI – BAKOUMBA

In addition to the semi-wild mandrill we have come here to see, the park cares for and
rehabilitates a variety of special central & west African species, such as …….

Contact us for full itinerary
DAY 4: BAKOUMBA – LEKEDI – MOANDA – FRANCEVILLE – LIBREVILLE – PORT GENTIL

A 30-minute ride back to Lékédi for 1 more visit of the park, including another 30 minutes
with the mandrills, and then you will drive back to Franceville for your flight to Port Gentil via Libreville. Upon arrival into …….

Contact us for full itinerary
DAY 6: PORT GENTIL TO LOANGO NP

After breakfast, you will embark on your 3.5 hour road trip into Loango NP. From here, you will then hop onto boats for your final transfer to ……..

Contact us for full itinerary
DAYS 7 - 8: LOANGO NATIONAL PARK

Spend 2 full days on the various beaches and lagoons of the park, looking for animals on the beach. Elephants, hippo, sitatunga and buffalo are seen often on the beach. Gorillas are also ……

Contact us for full itinerary
DAY 8: LOANGO NP – PORT GENTIL – LIBREVILLE

Start the day early today with an early morning safari in the park, followed by a heavy brunch and then leave for Port Gentil. You will drive directly to ……

Contact us for full itinerary
DAY 9: LIBREVILLE – PONGARA NATIONAL PARK

After breakfast, you will be transferred by car-boat-car to Pongara NP, on the outskirts of Libreville. After checking into the new Pongara Lodge, located on ……

Contact us for full itinerary
DAY 10: PONGARA NP – LIBREVILLE – INTERNATIONAL FLIGHT HOME

Another morning, and one last morning safari. Come back to the lodge in time for a late
breakfast, a nice lunch on the …….

Contact us for full itinerary
---
More
Details of Costs

The cost includes:
• Transport within Gabon – car, 4×4, boat and 3 domestic flights as indicated
• Fuel, drivers, and local guides everywhere
• Accommodation, meals & drinks as indicated
• Laundry at Ndola and Pongara
• Daily activities as indicated

The cost does not include:
• International flights to and from Libreville
• Meals & drinks not specified in the itinerary (Libreville)
• Any applicable visas
• Comprehensive travel and medical insurance
• Compulsory vaccination: Yellow Fever. Please carry your Yellow Book with you.
• Habituated gorilla tracking permit
Chalo Notes

• Single supplement of EUR 600 per person (single rooms only where possible)
• Optional gorilla permit for Loango habituated gorilla tracking is EUR 550, payable directly.
• Please bring some extra cash to pay for your dinners and drinks in LBV, as well as for any souvenirs you may want to purchase.
---
Gallery
---
Gabon: Where Hippos Surf, Elephants Beachcomb & Leatherbacks Hatch Map
Loango National Park, Gabon
Pongara National Park, Gabon
---
Best Time to Visit
The safari begins and ends in Libreville, Gabon.
---
Enquire Now
---
Other Recommended Safari Tours
View all safari tours in Gabon »