Chad Safari Tours – 2023 / 2024
---
Travel to Chad: Zakouma, Ennedi & Beyond
Allow us to hold the door open for you to the diverse wildlife, landscapes, and cultures Chad has in store for the few but lucky tourists it receives. From those who have visited the top safari destinations in Eastern and Southern Africa and now thirst for more adventure, to those who prefer to start journeys off the beaten path, Chad contains a wealth of exploratory potential.
Begin your journey in N'Djamena and then let us guide you into the heart of Zakouma National Park. If you are looking for something even more offbeat we can help plan your journey to Ennedi or Binder-Léré Faunal Reserve or even Manda National Park.
---
Browse our Favourite Chad Safaris & Tours for 2023 / 2024
Looking for the Best Chad Safari Tours & Packages? While some of the itineraries mentioned here are for scheduled group trips, please know that it is possible to customise a private safari to Chad as well.

Starting from EUR 16260
Exploring
Ennedi
,
Ouadi Rimé Ouadi-Achim
,
Zakouma National Park
Duration: 16 Days
Experience:
Adventure
,
Small Group Safaris
,
The Master Guides Collection
Chad: A Country of Marvels
● The Ounianga Lakes, a UNESCO World Heritage site and one of the remnant lakes from 100s of 1000s of years ago, when the Sahara belong to the tropics!
● The Ennedi Cultural Reserve is a UNESCO World Heritage site and protected by African Parks (AP). The one and only picture-book Sahara Desert & its incredible rock formations
● Prehistoric rock paintings and petroglyphs showing people dancing, herding, and hunting, and depicting the wildlife that flourished millenia ago
● Ouadi-Rimé Ouadi-Achim Game Reserve in Central Chad---base of the Sahara Conservation Fund (SCF) for the reintroduction of some of the rarest species of desert wildlife on earth!
● Scimitar-horned oryx, Addax, Dama gazelles, Dorcas gazelles and Barbary ostrich...some of which had been declared extinct in the wild.
● Rarest of rare antelope and bird species on the IUCN Red List
● Zakouma National Park. The park has been under the protection of AP for the last 10 years. Before that, it had been a place of carnage for elephants, poaching had ravaged its herds, but AP successfully locked it down. It's one of the great present day success stories in conservation when so much of the news is negative.
● The elephants of Zakouma National Park and their story of hope
● Flocks of birds that completely blanket the sky and earth
---
---
Chat with a Specialist!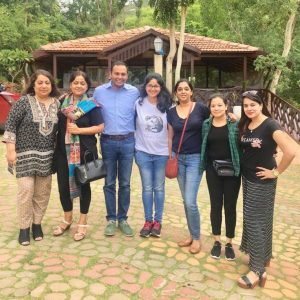 Our safari specialists have travelled the length and breadth of Africa over the last 35 years. We'd love to help plan your safari. Get in touch with us here »