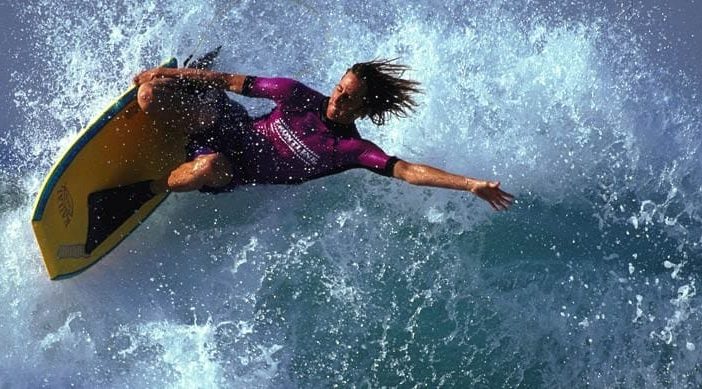 Africa offers a plethora of activities — from wildlife based to basically wild. Here are the top Africa safari tour activities according to our team:
Top African safari tour activities
Game drives
This is the staple activity of a wildlife safari. You will usually head out with your vehicle and guide in the wee hours of the morning, come back in time for lunch and a rest, before heading out once again in the evening, and come back in time for dinner. All day drives with picnic lunches can be planned with your guide ahead of time. Night drives and off-roading are usually not allowed in national parks and reserves, but private lands adjoining these reserves (known as 'conservancies' or 'concessions') may allow these activities.
Walking & hiking safaris
Zambia and Zimbabwe are considered the pioneers in the field of walking safaris, though bush walks are increasingly being offered in other countries such as Botswana, Kenya, Tanzania, South Africa etc. as well. Explore wild and remote Africa on foot in the company of your armed and licensed professional guide.
Trekking and tracking
Whether you spend your day tracking wild chimpanzees in the Mahale Mountains on the shores of Lake Tanganyika or mountain gorillas on the slopes of the Virungas, or whether you spend your days trekking through the Bale Mountains in search of the elusive Abyssinian wolves, these are focused activities that are extremely rewarding and spent in the company of some of the world's most rare and endangered animals. We feel privileged to offer these experiences to guests of Chalo Africa.
Scuba diving, snorkeling and cage diving
As you can imagine, the thousands of miles of African coastline offer some unparalleled opportunities for snorkeling (amongst the coral reefs of Zanzibar), scuba diving with manta rays and whale sharks off the coast of Mozambique and cage diving with great white sharks in South Africa. Whale watching is another popular activity off the coast of South Africa and Namibia.
Rail safaris
Something along the lines of steam train journeys that are popular in India, the luxury Rovos Rail and Blue Train etc offer single and multi-day itineraries through some spectacular African landscapes. This can be a great start or finish to your African safari.
Camel-back and horse-back or elephant-back safaris
Ride or walk beside your camels through remote northern Kenya for an exhilarating safari in Samburu country, camping alongside bubbling mountain springs. Or become one with the migrating zebras as you and your horse merge and meld with the herd. Or spend some time or a lot of time on elephant back, exploring forest paths and open savannahs and exploring Africa with these gentle giants, observing them while they forage, rest and play.
Boating and sailing safaris
Explore the beaches of Kenya or Tanzania, or even Lake Tanganyika from a wooden dhow, or take a river boat cruise down the Zambezi, or a captained houseboat to explore the hidden bays and inlets of Lake Kariba.
Adventure Sports
Bungee jumping, white water rafting, quad biking, Devil's Pool, rock climbing and other thrills & chills – Africa has two of the highest bungee jumps in the world, not to mention diving into Devil's Pool at the very edge of Vic Falls. There are about 15 Class 4 and 5 rapids in the Zambezi river between Zambia and Zimbabwe, as well as opportunities for river boarding (body boarding) downstream of Victoria Falls in the Batoka Gorge. Namibia and South Africa offer some remarkable desert quad biking possibilities as well.
Fly camping
Many places in Africa offer travellers the ability to go off the beaten path and spend a night or two under the stars in the bush. Nights are usually spent in small dome tents or mesh tents as wildlife wanders freely in and out of camp. Cooking is done on a campfire and you will be amazed at what the chef can produce in his bush kitchen…
Canoeing
This is done in the company of experienced canoe guides, usually bringing you up close and personal to the wildlife on the shores and in the river. Many old Africa hands consider this to be among their most memorable safari experiences. Canoeing is also possible on river channels. 'Mokoro' or dug-out canoe rides are an optional (and exciting) activity in the Okavango Delta.
Cultural interactions
The people of Africa offer such a diversity of cultures and experiences that many guests like to take some time in their safaris to interact with the people of this endlessly fascinating continent. These interactions can be especially rewarding for people who like to learn from other cultures and see what makes other people tick. For instance, the concept of 'ubuntu' is such a quintessentially African concept and one that we hope you will take the time to discover on your own.
Biplane, microlight and helicopter flights
Biplanes harken back to the days of the open-cockpit prop planes, whilst microlighting atop herds of Cape Buffalo is not an experience you will soon forget. We do not recommend helicopter flights in wildlife-rich areas but it can be a wonderful experience for aerial landscape and topographical photography, especially over the pink and green soda lakes of the African Rift Valley.
Hot-air ballooning
A popular way to float over Africa, its rivers, villages and open savannahs, ending with a champagne bush breakfast in the open field where you land with a soft whoosh and a thump. Balloon flights are very popular in Kenya and Tanzania as well as in South Africa.
Golfing safaris
Whilst not an activity that will bring you close to African wildlife, African golf courses usually have sublimely gorgeous settings and are hard to beat in terms of value. These are excellent add-ons to a regular wildlife safari. After all, where else can you tee off in the northern hemisphere and land your final putt in the southern hemisphere? If it is your love of golfing that can entice you to the bush, we'll give you that!
Educational safaris
Here you will be plugged into on-going research being conducted by scientists in their fields of study. This may involve getting involved in lion research projects in the Masai Mara or helping with telemetry location of wild dogs in Mana Pools or Hwange National Park in Zimbabwe etc. We could also hook you up with biologists or geologists or anthropologists, depending on your area of interest and level of qualification.