Exploring Sheldrick Wildlife Trust — Black, Red & Mottled in Kenya 2024
A Scheduled Trip to Kenya

Highlights
This is a safari for those of you who want to peel back the onion skin to reveal the complexity and depth of African wildlife and the excellent conservation projects that are being carried out on this most wondrous of continents!
---
Scheduled group tour from
May 21, 2024 - May 31, 2024
Starting from
USD 11,080
per person sharing
Duration
11 days / 10 nights
Accommodation
Tented Camps
Exploring
Arusha, Laikipia, Tsavo East National Park
---
About this Safari
Sometimes we go to Africa to get our Big Cat & wilderness fix. At other times, we go to marvel at iconic spectacles like the Great Migration. And then there are times we visit because we want to target the rarest of rare animals, or the most extraordinary wildlife stories and experiences. This safari is one of those…
It starts in Tsavo East National Park, at 2 locations where the Sheldrick Wildlife Trust works tirelessly to nurture and re-wild orphaned elephants. You will visit their Voi & Ithumba Reintegration Units, enjoy close encounters with youngsters who are being prepared to once again live out their natural lives in wild freedom. We will stay at camps that belong to the Trust, thus ensuring that your safari contributes in a concrete way to the rehabilitation of these orphans.
https://www.sheldrickwildlifetrust.org/about/
After 5 exhilarating days and many close encounters with both orphans and wild elephants, we will fly to the Laikipia Plateau in northern Kenya where, with some luck, you will get a chance to see some of the rarest animals in all of Africa. This region has lately become home to a few melanistic leopards (aka 'black panthers'), and from our base here, we hope to see these leopards, as well as endangered wild dogs that a real rarity in East Africa. The wild dog pack that roams this landscape is called the 'Phoenix Pack', because of its tenacity and ability to have survived some very tough situations, including a distemper outbreak that had decimated them.
Even though this safari is focused on the story of orphan elephants, black leopards and wild dogs, we hope to enjoy the full breadth of African wildlife on this trip – from lion & cheetah, to more unusual animals like lesser kudu, reticulated giraffe and vulturine guinea fowl!
This trip starts at Kilimanjaro International Airport, and day 1 is at Planet Lodge, Arusha.
Should you want to start in Nairobi, that is easily done, but the logistics will change slightly (please contact Sangeeta)
Dates of Tour – 21 May to 31 May 2024
Rates – USD 11,080 pp
Only 6 seats remaining
---
---
Day By Day Itinerary
Day 1: Tuesday, May 21, 2024

Transfer from Kilimanjaro Airport to Airport Planet Lodge. Overnight stay at Airport Planet Lodge…….

Contact us for full itinerary
Day 2: Wednesday, May 22, 2024

Transfer from Airport Planet Lodge to Namanga Border. Overnight stay at Galdessa Camp……..

Contact us for full itinerary
Day 3 & 4: Thursday, May 23, 2024 & Friday, May 24, 2024

Galdessa is in a spectacular location on the border of the Galana River, home to hundreds of hippo and crocodile. With its safari-style setting and front row view of …….

Contact us for full itinerary
Day 5: Saturday, May 25, 2024

Transfer from Galdessa Camp to Ithumba Hill camp. Designed to preserve the integrity of the wilderness and support conservation within Tsavo National Park, Ithumba Hill offers increased comfort for guests exploring Tsavo East's remote northern area, with spacious and …….

Contact us for full itinerary
Day 6: Sunday, May 26, 2024

The highlight of staying in Ithumba Private is the access to visit the orphans at the Ithumba Reintegration Unit in the early morning/evening, as well as at the ……..

Contact us for full itinerary
Day 7: Monday, May 27, 2024

Transfer from Ithumba Hills to Sosian Airstrip and later to Laikipia Wilderness Camp. Nestling on a hillside above the Ewaso Narok River, Laikipia Wilderness Camp provides a unique, adventurous safari experience where people prefer to stay longer and enjoy this family-owned camp…..

Contact us for full itinerary
Day 8 to 10: Tuesday, May 28, 2024 to Thursday, May 30, 2024

The Laikipia plateau is fast becoming a region to rival the Maasai Mara. Rolling savannahs interspersed with riverine woodlands and granite inselbergs dot the landscape, with….

Contact us for full itinerary
Day 11: Friday, May 31, 2024

Time to say "Goodbye"

Today you will connect with your international departure flight back home.

We hope to welcome you back to Africa again soon!

Contact us for full itinerary
---
Tour Accommodation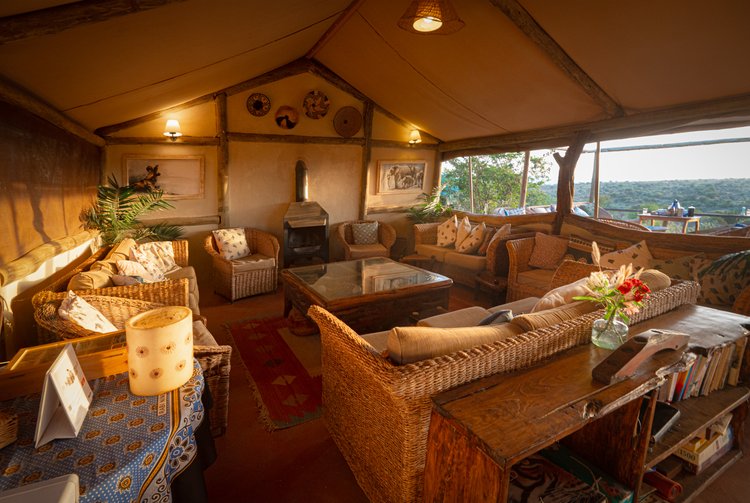 ---
More
Notes from Chalo

The internal flights are not direct flights and will most likely have stops at other airstrips enroute. There may be changes to arrival and departure times. A maximum baggage allowance of 15kgs per person (including hand baggage) will be strictly enforced for the safety of other passengers on all shared charters.

• Do ensure that you have checked passport validity and the visa and vaccination requirements for the countries you are travelling to.

• Internet and phone coverage is not guaranteed.

• Domestic flights are subject to availability
Details of Rates

This cost does not include:

• International flights, visa fees, vaccinations, medical and travel insurance;
• Any accommodation, activities, domestic flights, transfers or meals not mentioned above; (the domestic flights, marked in Blue in the itinerary above, are included in the cost.
• Shopping and other items of a personal nature;
• Porterage, tipping and gratuity to camp guide and staff;
---
Gallery
---
Exploring Sheldrick Wildlife Trust — Black, Red & Mottled in Kenya 2024 Map
Tsavo East National Park, Kenya
---
Best Time to Visit
The tour begins from Kiimanjaro Airport and ends at Nairobi Wilson Airport.
---
Video
---
Enquire Now
---
Other Recommended Safari Tours
View all safari tours in Kenya »