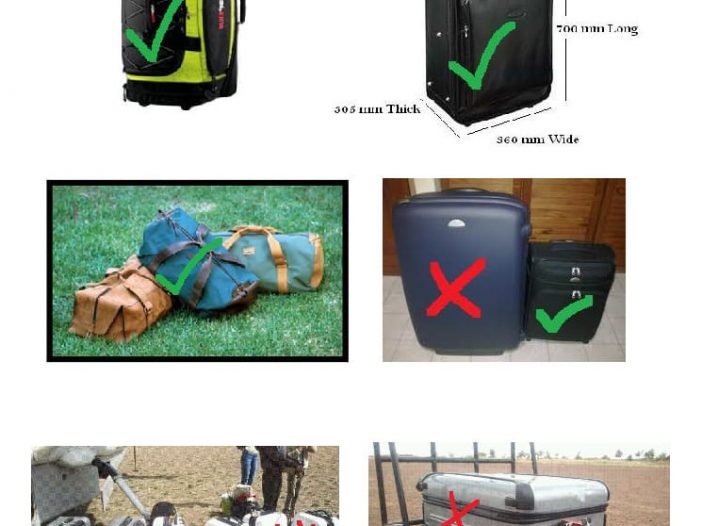 I heard you are allowed only 15 kgs luggage on an African safari. Is this true?

Yes, this is true if you are taking an internal bush flight in Africa.

While international flights may have the usual restrictions of 20 kgs or 50 lbs, please note that luggage restrictions are much stricter on the small bush planes used to fly between African parks. This is usually 15 kgs, inclusive of hand baggage, and you may be asked to pay excess baggage or book an extra seat. The requirements sound onerous, but given the fact that you don't really need a lot of clothes and extras on a safari, they are eminently manageable. Make sure that you use SOFT SIDED duffles and bags in all cases.

But remember, you don't need to bring a lot of things with you on safari either. Most camps offer a daily laundry service and clothing is casual. You may be charged for excess baggage as well. The charter pilot has final say on what will be carried on the flight.
What kind of suitcases are allowed on an African Safari?

Good question! Fly-in safari destinations (mostly remote) are usually reached via small 4-24 seater bush planes that don't have a lot of cargo space in their hold. We therefore recommend that you bring soft-sided bags (duffles are best) that can be squashed a bit in order to fit into the hold. Some airlines do allow soft-sided suitcases with wheels.

Please check with the airlines prior to departure.

Drive-in safaris have a little more leeway, but remember that you will need to share the luggage space with your fellow passengers, so here too soft-sided suitcases (without wheels) are best.