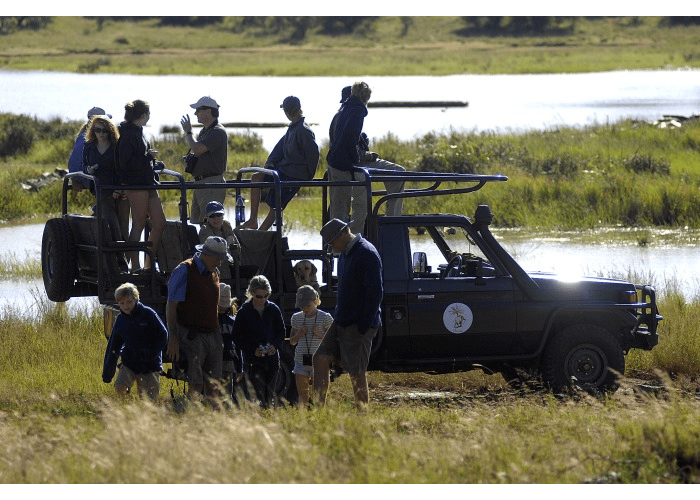 Yes, children can not only come on an African safari, but they are welcome on safari, with a few caveats.
Many safari properties do not offer baby-sitting services or child-focused activities, so it is wise to limit yourself to those that do cater to children.
Many properties have age limitations, usually 8 years or over. Sometimes, these restrictions can be waived if small camps are booked out in their entirety. If travelling with children, some camps will have you book private vehicles and separate safari activities so as not to disturb other guests.
There are many excellent properties that welcome kids on safari and include a range of activities that involve more than just game drives and include activities such as spoor tracking, archery, making bead necklaces etc. They also offer baby sitting services and Junior Ranger certificates.
Children sharing a tent with their parents usually get discounted rates and some properties also offer 'family tents', i.e. interconnected tents with a shared bathroom.

Image: Children on a game drive at Sosian Lodge, Laikipia, Kenya.