Chalo Africa was mentioned in an article in Condé Nast Traveller India's latest issue (August 2016) "How to plan the perfect African safari" by Ranjan Pal. Our co-founder, Sangeeta Prasad, suggested some great tips, which we recommend all safari goers take into account: http://www.cntraveller.in/story/how-to-plan-the-perfect-african-safari/
Here are some of Sangeeta's tips on this adventure of a lifetime:
Where should you go on your African Safari?

Pros:

Easily accessible, well-organised
Remarkable variety, density of wildlife
Something for every budget

Cons:

Extremely popular so parks can get very crowded in high season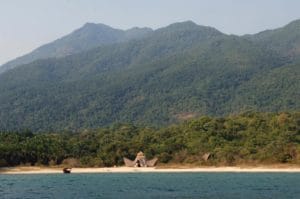 Pros:

Easily access to the North Circuit via road
Wildlife is spectacular (wildebeest migration, predators, and more)
Mt. Kilimanjaro & Zanzibar are the perfect additions to your safari

Cons:

Travel can be tougher because tourism infrastructure isn't as well developed outside the northern parks.
Pros:
Cons:

Safari infrastructure is still developing; quality can be patchy
Pros:

Many small, owner-owned camps, with an "authentic" safari experience
Diverse and spectacular wildlife sightings (excellent leopard sightings)

Cons:

Safaris here are expensive because the season is short (May – October)

Pros:

Strong, stable & wealthy country
Delivers an authentic wilderness experience, with the best of luxury

Cons:

Easily amongst the most expensive safari destinations
Pros:

Excellent place to spot birds, primates; great access to mountain gorillas
Big on cultural, historical sites

Cons:

Gorilla tracking permits and more expensive than those in Uganda, Democratic Republic of Congo
Pros:

A complete destination with wildlife, desertscapes, oceans and cultural experiences
Excellent infrastructure makes it perfect for self-drive holidays

Cons:

Internal flights are expensive
Pros:

Complete wildlife, family holiday destination
Excellent infrastructure, on par with the best in the world

Cons:

The wilderness experience can feel a lot more managed.
So many choices, so many options, how do you decide? Yes, it can be confusing. That's why we recommend customised holidays — get in touch with our team, and we will suggest what is best for you keeping in mind your interests and budgets.