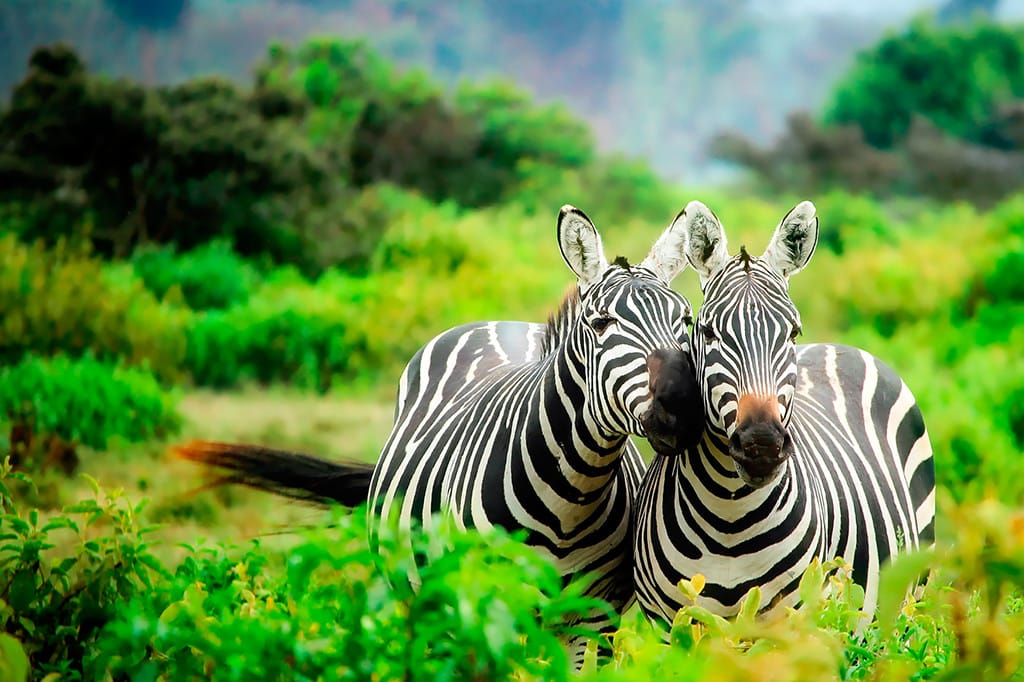 Kenya Visas – Requirements & More
---
International travellers visiting Kenya for tourism require a visa, unless exempt. There are several countries exempt from requiring visas and this makes travel to Kenya a breeze.
Kenyan eVisa
If you require a visa to enter Kenya, we recommend that you apply via Kenya's eVisa service, as Kenya is phasing out the system of obtaining visas upon arrival. Visit their website at http://evisa.go.ke/evisa.html to complete the application process. When you receive your eVisa, you will need to print out and present it along with supporting documents to the Kenyan immigration officials.
Citizens of the following countries require a visa that cannot be obtained online or on arrival at the airport but instead this must be done in advance through a Kenyan Embassy: Afghanistan, Armenia, Azerbaijan, Cameroon, Democratic People's Republic of Korea, Eritrea, Iraq, Kosovo, Lebanon, Libya, Mali, Palestine, Senegal, Somalia, Syria, Tajikistan.
The Embassy of Republic of Kenya wishes to alert all potential e-visa applicants  to Kenya of the existence of scam sites " http://www.kenya-evisa-online.com and https://www.kenyaonlinevisa.org". These sites which are designed in such a way that can be mistaken for the official Government of Kenya e-visa website, charge USD 120 and USD 99 respectively for normal e-visa cases as opposed to the USD 50 charged by the Government of Kenya.
---
Kenyan Visa on Arrival or from Diplomatic Missions
Visas are also available on arrival, as well as prior to travel from your local Kenyan diplomatic mission. Please visit this link for more details: http://www.magicalkenya.com/visit-kenya/visa-information/

---
List of countries exempt from obtaining a Kenyan visa
Citizens of following countries do not require Kenya Visas: Bahamas, Barbados, Belize, Botswana, Brunei, Burundi, Cyprus, Darussalam, Dominica, Ethiopia, Fiji Island, Gambia, Ghana, Grenada, Jamaica, Kiribati, Lesotho, Malawi, Malaysia (for a stay of >30 days), Mauritius, Namibia, Nauru, Papua New Guinea, Rwanda, St Kitts & Nevis, St Lucia, Saint Vincent & the Grenadines, Samoa, San Marino, Seychelles, Sierra Leone, Singapore, Solomon Islands, South Africa (for a stay of >30 days), St. Vincent & the Grenadines, St. Kitts & Nevis, St. Lucia, Swaziland, Tanzania, Tonga, Trinidad & Tobago, Tuvalu, Uganda, Vanuatu, Zambia, Zimbabwe.
---
Typical Passport Requirements
Most countries in Africa require a passport with a minimum validity of six months from the date of travel and between 2 – 6 consecutive blank pages. Please verify the exact requirements prior to travel.
---
General documents required for obtaining a Kenya Visa
In order to apply for a e-visa to Kenya, applicants must have the following:
Copy of international flight tickets
Passport (minimum validity of six months from date of travel) Details of the travel itinerary or hotel bookings
A clear photograph
Please reconfirm the requirements prior to travel.
More information available at: http://www.kenyaembassydc.org/visa.html
---