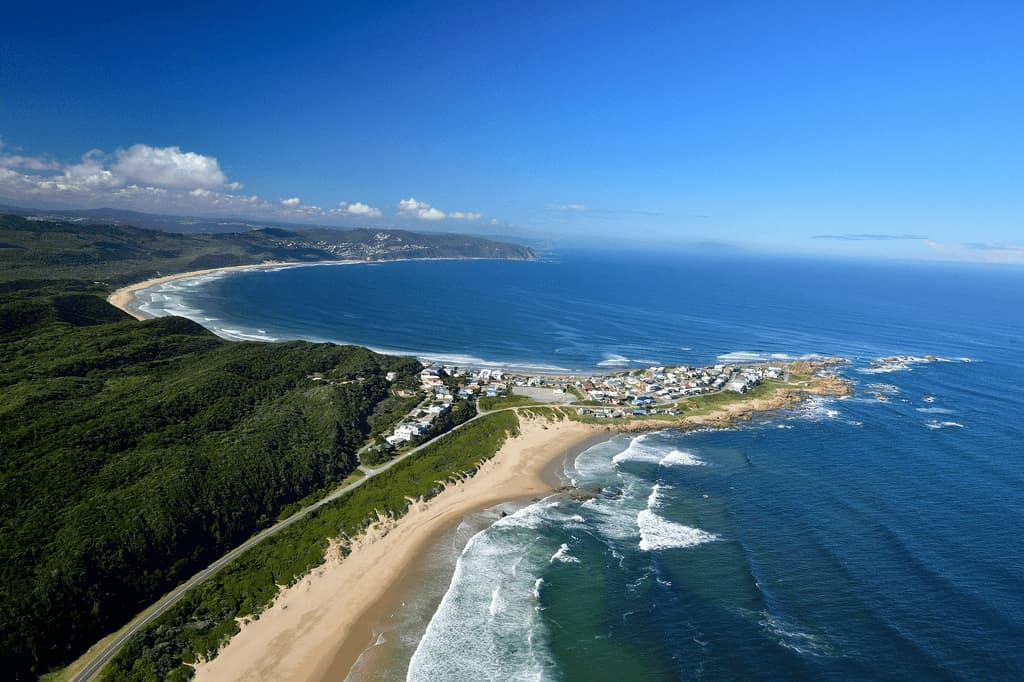 South Africa Travel Guide
---
About
South Africa Holidays
A South African holiday truly has something to offer for everyone: from a Big 5 safari to untouched beaches, from sampling some of the best wines in the world to exploring the Winelands in a self-drive vehicle, from experiencing the dynamic multi-culturalism of Cape Town to experiencing Michelin-starred cuisine, from bungee jumping to shark cage diving, there literally is something for everyone.
The Rainbow Nation
After the demise of apartheid, South Africa rejoined the community of nations and soon became one of the top travel destinations of Africa. It offered visitors the chance to escape to wild and remote areas for incredible game viewing and at the same time, it also offered them all the conveniences and attractions of modern civilization in cities located just a short flight away. Add to all this, the diverse culture of its many tribes and ethnicities and you truly get a Rainbow Nation, deserving not just one, but many visits.
South Africa's Diversity
South Africa's wildlife and scenery include a number of World Heritage Sites and game reserves. Cape Town has grown and flourished in a unique Cape Floral Kingdom, one of only six Plant Kingdoms on Earth. There are more naturally occurring flower species in the vicinity of Cape Town than in the whole of North America or Europe. South Africa is also home to deserts and arid areas, including the Kgalagadi Transfrontier Park.
The country's physical diversity is reflected in its peoples. From the San or Bushman people to the Mapungubwe and Thulamela who traded with Chinese and Arab traders, to the Europeans who came here looking for the spice route to India, each community brought with it something that melded together to form this unique nation on the southern tip of Africa.
Wildlife
National Parks of South Africa
South Africa is home to stunning national parks, run by SANParks, such as the following:
|Ai-|Ais/Richtersveld Transfrontier Park
Addo Elephant National Park
Agulhas National Park
Augrabies Falls National Park
Bontebok National Park
Camdeboo National Park
Garden Route (Tsitsikamma, Knysna, Wilderness) National Park
Golden Gate Highlands National Park
Karoo National Park
Kgalagadi Transfrontier Park
Kruger National Park
Mapungubwe National Park
Marakele National Park
Mokala National Park
Mountain Zebra National Park
Namaqua National Park
Table Mountain National Park
Tankwa Karoo National Park
West Coast National Park
Private Wildlife Reserves
If you look carefully at a map of South Africa, you may be forgiven for thinking that other than the Kruger and Kgalagadi Transfrontier Parks, there are not many large areas given over to wildlife and wilderness.
Actually, nothing could be further than the truth. The concept of private land ownership is very strong in South Africa and as a result, a whole host of private reserves can be found all over the country. The most famous of these is the Sabi Sand Game Reserve, which, in combination with the Thornybush, Klaserie, Timbavati, and Manyeleti Reserves, greatly expands the land area of Kruger. These private reserves offer some excellent wildlife sightings and we recommend them highly, either alone, or in combination with Kruger.
Wildlife of South Africa
The South African safari experience is both classic and unique. All members of the Big Five – lions, elephants, Cape buffalo, leopards, and rhinos – can be found in Kruger National Park and the surrounding reserves, so a Kruger safari will not disappoint. But the importance and prevalence of some of these animals should be underscored: in a world where the rhino populations are dwindling as a result of ivory poaching, South Africa hosts roughly 90% of the white rhino population and 40% of the black rhino population. Meanwhile, your chances of spotting the normally antisocial, nocturnal leopard is higher in South Africa than in many other countries, where they are simply much harder to find.
The conservation-minded South Africa offers a great deal more in terms of wildlife than just the Big Five, however. There are several species of antelope that can only be found in southern Africa, for example, such as the nyala and the kudu. At the same time, because South Africa has such an extensive coastline, marine wildlife sighting opportunities abound – especially for whales, great white sharks, and thee country's famous sardine runs.
Geo
Geography of South Africa
The gorgeous South African landscape can be roughly understood in terms of three areas:
the coast, along which there are a number of key cities including Cape Town and Durban;
the mountainous Great Escarpment;
and the inland plateau.
Cape Town, the legislative capital, has grown and flourished in a unique Cape Floral Kingdom, one of only six Plant Kingdoms on Earth (there are more naturally occurring flower species in this vicinity than in the whole of North America or Europe).
Major cities on the inland plateau include Pretoria (the executive capital), Bloemfontein (the judicial capital), and Johannesburg (the largest city). The country is also home to deserts and arid areas, including parts of the Kalahari Desert ecosystem. The southernmost point of the continent is also, of course, located in South Africa, but contrary to common perception, that point is actually Cape Agulhas, not the Cape of Good Hope!
The crown jewel of the South African park system is, of course, the legendary Kruger National Park. At 2 million hectares and over 300 km long, this enormous area encompasses a savannah landscape with 147 mammal species, over 400 bird species, and numerous reptiles, amphibians, and insects.
History
History of South Africa
A rich land with a turbulent history, the area known today as South Africa has been inhabited by modern man for over 100,000 years, as evidenced by fossils and rock art that can still be seen today. The Khoikhoi and the San (together known as the Khoisan) peoples were the original inhabitants here, followed by the Bantu-speaking agropastoralists. Over time, highly sophisticated societies arose in southern Africa (for example, the Mapungubwe Kingdom, which was the largest in Africa until the 14th century), primarily characterized by agriculture as well as extensive trade with East Africa and Asia.
The Portuguese were the first Europeans to arrive on the Cape, but were soon followed by the Dutch (later known as Boers or Afrikaners), and then the British, who established the Cape Colony in 1806. British rule was beset by ethnic and racial discord. Harsh segregationist policies – which came to a head in 1948 when apartheid (Dutch for "separateness") became the reigning government ideology – led to the dramatic oppression of "coloured" people in the name of white supremacy. The diamond and gold mining industries were instrumental in maintaining that system, both during British rule and after the Republic of South Africa declared independence in 1961.
But segregation was resisted by non-whites from the beginning; the leading opposition group, the African National Congress (ANC) was founded in 1912, and ANC-led protests throughout the 20th century (as well as mounting international pressure) eventually led to the 1994 formation of a new Government of National Unity, which abolished apartheid and ushered South Africa into a new age of hope and equality. The Rainbow Nation rejoined the community of nations, and in addition to dedicating itself to internal healing and economic development, it has become one of the top travel destinations in Africa – offering visitors the chance to escape to wild and remote areas for incredible game viewing, while at the same time offering them all the conveniences and attractions of modern civilization in cities located just a short flight away.
Activities
Things to do in South Africa
South Africa is often the first safari destination of visitors to Africa. It has very high density of Big 5 game (lion, leopard, elephant, cape buffalo, rhino) and some of the best infrastructure in all of Africa: wonderful roads and spectacular lodging and hospitality. Other than safaris, there are plenty of things to do in South Africa, including:
Wine and gourmet food tours
Day trips and tours to places of historical, cultural and natural interest.
Water sports like scuba diving, surfing, water-skiing, jet-skiing, kayaking, boating, snorkelling, fishing and more.
Adrenaline pumping activities such as crocodile cage diving or shark cage diving for an up close and personal encounter with these natural predators.
Hot air ballooning, paragliding, micro-lighting or sky diving, bungee jumping, rock climbing, mountaineering, abseiling.
Snow skiing, golfing, 4×4 driving, horse riding, bungee jumping.
Spectator sports like horse racing, cricket and football.
It is great for several different holiday types.
Family Holidays in South Africa: South Africa is very popular for families because of the varied experiences it offers: from experiencing astounding wildlife firsthand on a Big 5 safari to lessons in history in Johannesburg (Apartheid Museum) and Cape Town (Robben Island); from fun and fabulous adventures along the Garden Route to relaxing moments along unspoilt beaches. South Africa is geared towards families with kids of all ages.
Honeymoons in South Africa: Looking for an escape after a hectic wedding? Look no further than South Africa. Stay with your loved one in a luxury treehouse (while on safari), or wander through vineyards and quaint towns. Sample some of the finest cuisine in the world. Experience adventure and thrill and charm and beauty all at once. Fall in love again. With South Africa.
Weddings in South Africa: Yes, it is not only perfectly possible but ideal to have your wedding in South Africa. How about a wedding in the heart of a nature reserve (and your guests go on safari after the wedding, or along pristine beaches of the Indian Ocean, or in a charming lodge in a wine estate? Whether it's a wedding for 30 people or 300 people, our team can arrange
South Africa for Wildlife Lovers: While some reserves in South Africa do come across as less wild, there is no rival to Kruger National Park, one of Africa's largest game reserves, at 19,452 square kilometres. It has one of the highest densities of Big 5 game anywhere in the world, and some spectacular sightings of smaller, nocturnal game as well. However, South Africa also has some secret, unexplored spots for wildlife lovers seeking something unusual: from Tswalu in the Kalahari to Phinda in KwaZulu Natal, our team of South Africa experts can guide you on where and how to find unusual wildlife experiences in the Rainbow Nation.
We recommend South Africa to all our guests, no matter how old they are or what their personal preferences are.
Check out all our South Africa Safari Tours & Holidays here »
Check out all National Parks and Attractions in South Africa here »
Getting There
The main port of entry into South Africa is usually Johannesburg (O.R. Tambo). However, it is more than likely that you will book an open jaw ticket to South Africa depending on your itinerary. For example, you may fly into Johannesburg and then fly out of Cape Town towards the end of your trip.
It is very rare that you will have a direct international flight to any city other than Johannesburg. Flights to Cape Town, Johannesburg, Durban, Port Elizabeth and George all fly via Johannesburg (JNB).
---
Airlines that fly to South Africa
Most leading airlines will fly to South Africa either direct (South African Airways) or via major hubs such as Dubai (Emirates), Doha (Qatar), Abu Dhabi (Etihad), Frankfurt (Lufthansa), London (British Airways), Seychelles (Air Seychelles), Nairobi (Kenya Airways), Adis Ababa (Ethiopian), and more.
---
Domestic Flights in South Africa
You will most likely have to take a domestic flight within South Africa, usually connecting you from Johannesburg or Kruger (Nelspruit / Kruger Mpumalanga International Airport) to Cape Town or the Garden Route. We usually recommend that you book this domestic flight along with your international leg so that luggage weight restrictions do not apply.
You can also book with several domestic and low cost airlines, such as South Africa Airways, Kulala, Mango, SA Express, SA Airline, and more.
Self-Drives
South Africa is tremendously popular for self-driving as well. Roads are wonderful and most driving licenses that are written in English are acceptable. Here are some more details about driving and self-driving in South Africa »
Popular Self-Drive Routes in South Africa
The Garden Route: Traversing from Cape Town to Port Elizabeth, stopping in the Winelands of Stellenbosch and Franschhoek for gourmet cuisine and wines, Hermanus for shark cage diving, Knysna and Plettenberg Bay for more marine and adventure activities. With the ocean on one side and forests on the other, this spectacular drive is unparalleled.
Panorama Route: Known for its stunning vistas and dramatic landscapes, the Panorama Route is home to sights like Blyde River Canyon, Bourke's Luck Potholes and God's Window. It is most often explored en-route to Kruger National Park from Johannesburg
Cities
Top Cities in South Africa
Cape Town: With beaches, mountains, a vibrant art and culture scene, and some of the best gourmet food and wine in the world, Cape Town is fast becoming one of the most loved destinations in the world.
Durban: Poised on the edge of the Indian Ocean, Durban has a warmer climate and is truly a melting point of cultures (and curries). It is also known for its pulsating nightlife.
Johannesburg: The financial centre of South Africa (and Africa), Jo'burg or Jozi is known for its great entertainment and is the main point of entry for international flights into South Africa.
Nelspruit: The gateway to thrilling safaris at Kruger National Park and many private reserves such as Sabi Sand Game Reserve, Timbavati Game Reserve and Manyeleti Game Reserve. Direct flights from Johannesburg and Cape Town make access easy.
Port Elizabeth: Set on the easy-going Indian Ocean, Port Elizabeth is the gateway to Eastern Cape safaris and is often the beginning or end of the Garden Route.
Pretoria: The official capital of South Africa with several embassies, theatres, and nightclubs.
Facts
Fast Facts about the Republic of South Africa
Official name: Republic of South Africa
Demonym: South African
Capital city: Pretoria (executive), Bloemfontein (judicial), Cape Town (legislative)
Population: 55 million (2015)
Land area: 1,221,037 km²
Major languages: Afrikaans, Northern Sotho, English, Southern Ndebele, Southern Sotho, Swazi, Tsonga, Tswana, Venda, Xhosa, Zulu
Major religions: Christianity, Islam, Hinduism, Indigenous
Ethnic groups: Black (80.2%), Coloured (8.8%), White (8.4%), Asian (2.5%) (2014)
Currency: South African Rand
Drives on the…: Left
International calling code: +27
Time zone: South African Standard Time (GMT+2 / IST-3.5)
Electricity: 220/240 V; South African-style electrical sockets
Major airports: Cape Town International Airport (CPT), O.R. Tambo International Airport (JNB)